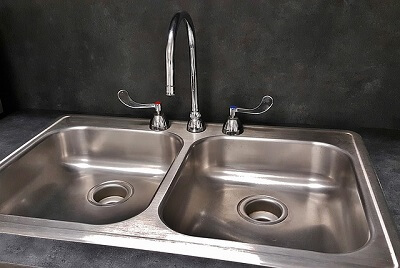 Backsplashes are an imperative fixture in every property. Homes typically require backsplashes in kitchens and bathrooms, but you may also opt for backsplashes in your garage, utility area, deck and driveway. Commercial properties or offices may need backsplashes in any and every area where there is a possibility of staining the walls. Also known as dados, backsplashes are a utilitarian and decorative installation. No matter what type of backsplashes you choose, they should not compromise either on their ability to withstand stains and facilitating easy cleanup or the physical characteristics to enhance the décor of the space.
Let us briefly explore the world of backsplashes and help you choose one that would instill a unique character in your kitchen and bathrooms.
The first rule of choosing backsplashes is the segregation of what you can use in kitchens and what you should use in bathrooms or other areas for that matter. Don't opt for the same patterns, colors or even styles. You should ideally opt for different materials as well. The kind of backsplash dados have to endure in bathrooms is different from what they endure in kitchens. Soap water or shampoo spills on dados in your bathrooms are very easy to get rid of. Oil stains that your kitchen dados will get exposed to may be tricky. So you have to choose the materials accordingly. Also, the kind of splashes of water and moisture in the air or relative humidity your bathroom dados will be exposed to is not the same that your kitchen backsplashes will have to endure. You must consult an expert to suggest the ideal materials. Ceramic, rectified, vitreous, mosaic and porcelain dados work fine in both kitchens and bathrooms.
The second rule of choosing backsplashes pertains to understanding the ambiance you want in your kitchen and bathrooms. Very well lit kitchens and bathrooms should not have very light colored dados. That will lead to a setting resembling an overexposed photograph. Low lit kitchens and bathrooms should have lighter colors so they don't absorb a lot of light, hence maintaining an optimally lit ambience and adding a tinge of sophistry.
Backsplashes should be fun. They should not be very mundane or the typical designs. That is where character kicks in. These days, homeowners are opting for 3D backsplashes, rectangular backsplashes, mosaic backsplashes, hexagonal backsplashes and the possibilities are truly endless. You can pick modern and chic dados, you can opt for sophisticated ones or you may go with some archaic designs but reinvented to stay in sync with contemporary sensibilities. Do not confine your quest to just the ease of cleaning dados. Take a holistic view of how the backsplashes will transform your kitchen and bathroom.
Backsplashes must be seen as a component that can change the physical dynamics of a room. Horizontal designs will look a room wider or broader and shorter. Vertical dados will make a room look like it has more headspace. Hence, it is more suited for rooms that don't have very high ceilings. Likewise, very small tiles will make a space look more compact so if you have a small kitchen or smaller bathrooms then you need larger tiles so the area looks spacious.