Safavieh Hand Woven Braided Rug
Features of this product:
Meticulously handwoven design
Fully reversible
Dimensions: 2′ x 3′
Pile Height: 0.25 inches
The variety of color patterns in this rug will turn the look and feel of your house into a home. The various colors and patterns create a frame-like appearance, which gives the lines an artistic, 3-D like appearance. As if the appearance of the rug has not convinced you to make it yours, you should also consider the fact it is reversible, so you are getting two rugs for the price of one. The rug is constructed from 100% cotton, which gives it the utmost amount of durability without sacrificing its soft feel. It measures 6 feet by 9 feet.


---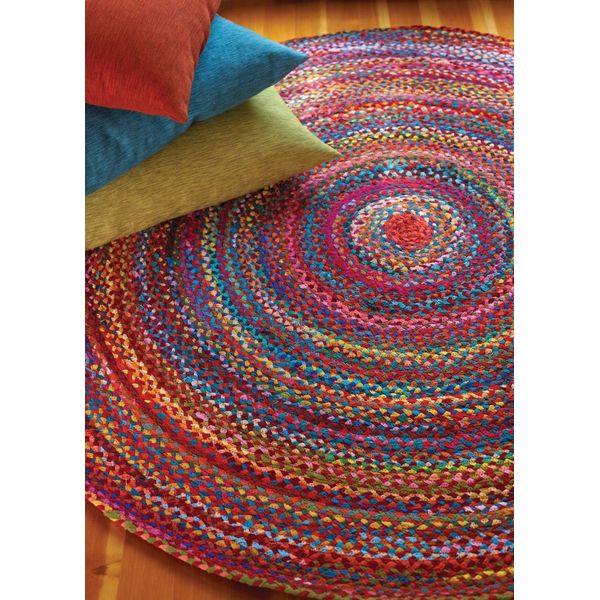 HF by LT Cotton Carnivale Rounded Braided Rug, Multi-Colored
Features of this product:
Cotton chindi fabrics
Features rich multi-colored tones of reds, blues, greens and orange
Measures 5-feet in diameter
100% cotton
Made in India
If you are looking for a rug that has a culturally-rich appearance, this is one you simply cannot afford to pass up. It features a plethora of colors, which gives it a rainbow-like color scheme. The rug is constructed from cotton, and it gets its color from chindi cotton rags that are braided together with the utmost amount of precision. This is not a rug that is slapped together with an ordinary machine. With its 5 feet of diameter each way, it will provide your hardwood flooring with the protection it deserves, while you will always have a stunning piece to admire.


---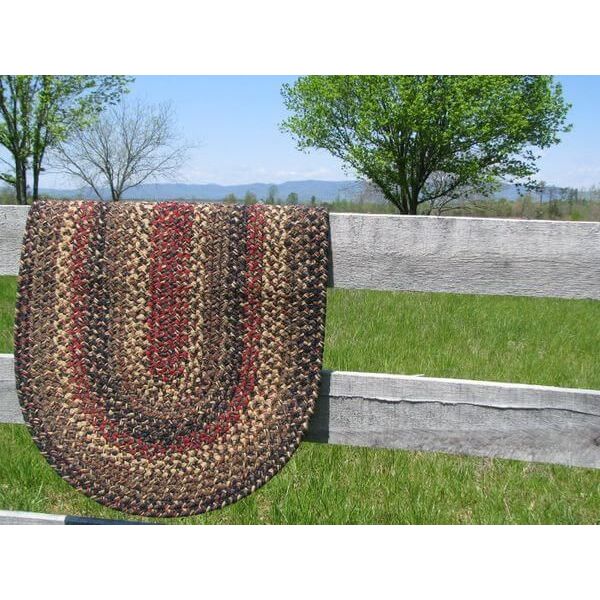 Joseph's Coat Braided Rug
Features of this product:
Has Colors Of Black, Country Red, Light Brown And Camel
Machine Washable And Reversible
100 % Braided Material Contains No Fillers
Custom Sizing And Color Combinations Available
If you like the tough appearance and style that classic-looking rugs have to offer, you will definitely want to give this one a closer look. This rug combines black, country red, light brown and camel to give it a rugged look, yet it still has an unbelievably soft feel. One of the greatest features of this rug, aside from its unique styling is that it is reversible, so it has twice the durability. Additionally, when it comes time to clean this rug, you can simply throw it in the washer, so you avoid having to pay for expensive cleaning services.


---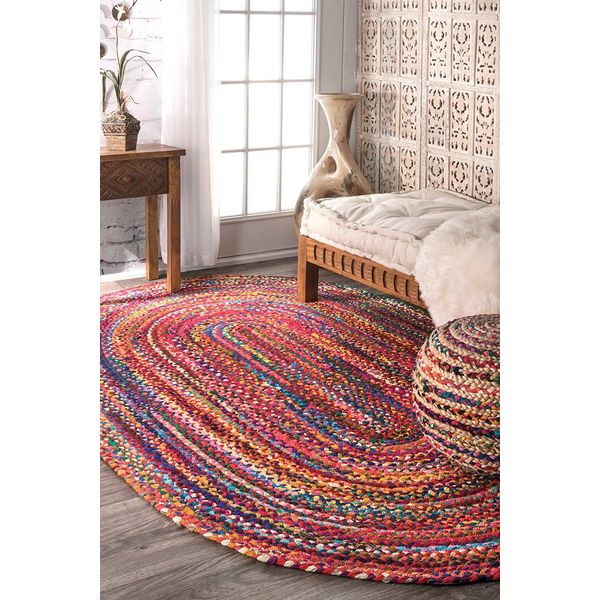 nuLOOM Casual Handmade Braided Rug
Features of this product:
Actual size: 3′ x 5′
Material: 100% cotton
Origin: India
If you are looking for a circular-shaped rug that combines beautiful styling with a durable finish, this might be the perfect rug for you. A multitude of classic colors are used to give this rug its retro appearance, which will look great anywhere inside, or outside your home. The color blend also gives the pattern a bulls-eye-like appearance. It is constructed from a mixture of 65% polypropylene and 35% space-dried nylon, which make it resistant to the sun's rays and other elements. If durability and a classic look are two qualities you like to have in a rug, this is one you just have to add to your collection.


---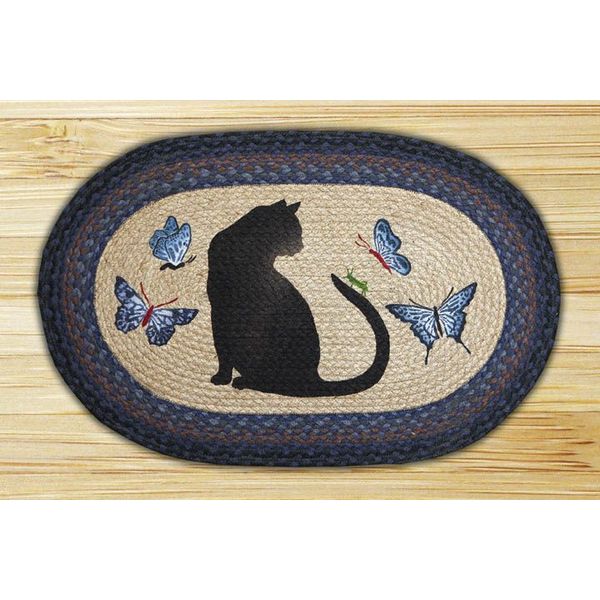 Oval Cat and Butterfly Braided Throw Rug
Features of this product:
Made from jute, a very durable fiber
Dimensions:  20″ x 30″
Very cute cats and butterflies
Does not have any grasshoppers on it
While this beautiful rug might look cute with its butterfly and cat design, you will also find that it is extremely durable. It features a deeply-textured border that is a dark blue to purple color. The interior area of the rugs surface is a natural color, and it features a cat watching butterflies that are circling around him. The rug is constructed from jute, which is a unique material that does not sacrifice feel for durability. With its oval shape and 20" tall by 30" wide dimensions, this would be the perfect addition to any cat lover's home.


---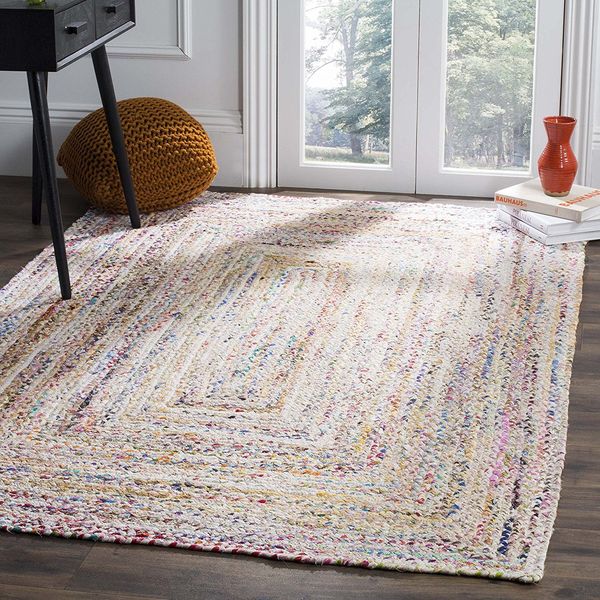 Safavieh Handwoven Ivory and Multicolored Braided Rug
Features of this product:
Dimensions: 4′ x 6′
Fully reversible to add value and longevity
Pile Height: 0.25 inches
If you are looking for a colorful rug to place in a hallway, this would be a great one to consider. It uses a wide variety of chindi cotton rags, which are precisely braided together. This area rug measures 2-feet wide by 3-feet long, which will allow it to fit precisely between walls in the longer hallways within your home. Due to the handcrafted braiding in this rug, the manufacturer does recommend having it cleaned by a professional to ensure the maximum lifespan. We warn you to be prepared to see many of your friends ordering this same rug after they see it in your home.