DHP Euro Mini Futon, Black
Features of this product:
Multiple arm positions
Dimensions: 56″ W x 32″ H x 30″  L
Storage pocket on armrest
Wooden frame
If you are going single and living away from home for the first time, this is one piece worth considering. The charcoal color scheme used on this gives the combination futon set a very modern appearance, which is great if you are all about style. The foam interior of the cushion will also make this one of the most comfortable futons, or pieces of furniture altogether, you have ever set or laid on. To top it all off, it is large enough to seat two when in the upright position and for you to sleep on, yet it will still fit anywhere in your home or apartment.


---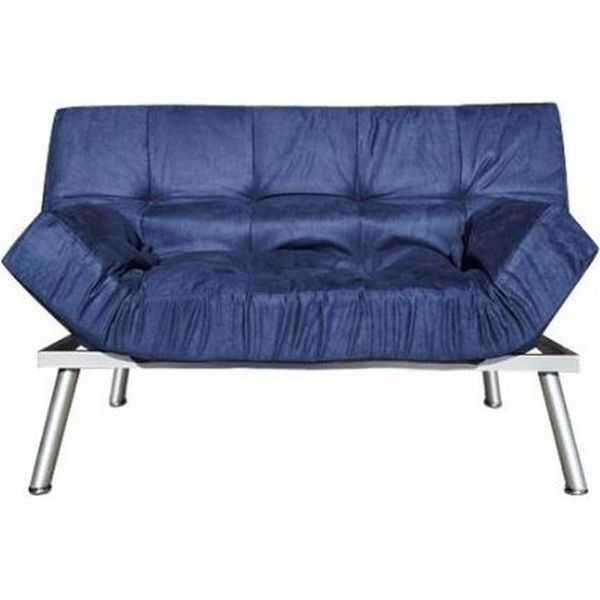 Navy College Cozy Sofa/Mini Futon
Features of this product:
Plush cushioned foam interior
Re-positionable arms
Ultra soft microfiber fabric with quality steel construction
Dimensions: 36.5″W X 47″L X 16″H
If you want a futon that has a modern look, but one that also does not take up half of a decent-sized room, you might like this navy college cozy sofa and mini futon. The color of this futon will set off the appearance of any room, and it will match well with other furniture and decorations. It features adjustable armrests, so you will never have the awkward feeling that you are holding your arms up over your face or that your arms are too low due to your height. The best part is that this is small enough to fit anywhere within your living quarters.


---

DormCo College Mini-Futon, Black
Features of this product:
Ultra soft microfiber fabric
Quality thick foam
Wood, spring & steel construction
Dimensions: 36.5″W X 47″L X 16″H (36.5″ W laid flat/bed)
As a girl, perhaps you liked the idea of the black or navy college cozy sofas and mini futons, but you would prefer a more feminized color, which is what makes this candy pink one a great option. You will find that the dimensions are perfect for having your significant other over to watch a movie while cuddling up under your favorite blanket. When it is time to go to bed, you will still have plenty of room to spread out if you have the bed to yourself. Of course, it is also small enough to where it hardly takes up any room.


---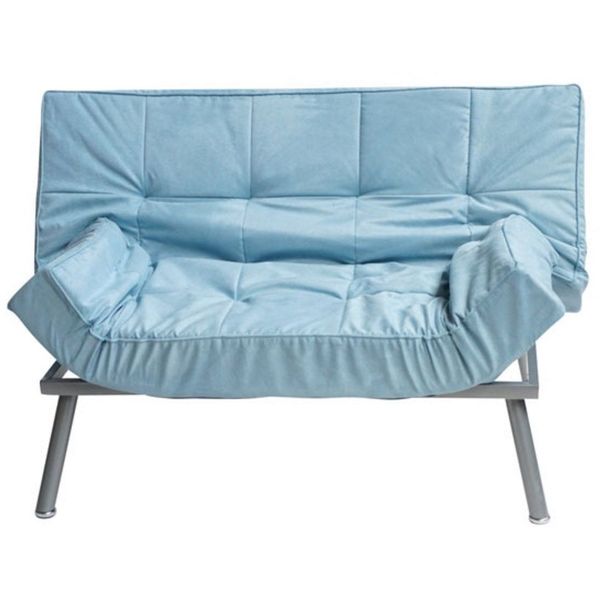 DormCo Cozy Mini Futon, Silver Blue
Features of this product:
Ultra soft microfiber fabric
Turns into a mini-bed
Quality steel construction
Only legs need to attach. No hardware needed.
Well, would you check out what we found with this awesome sofa sleeper futon? Is this a couch, or is it a futon? It is actually both. This is constructed from a variety of very durable, yet soft materials. You will find two cozy armrests on this piece that are positioned at the perfect height for practically everyone. When you want to lie down for the night, all you have to do is to lower the back support, and you now have a bed conveniently placed in your front room. The best part is that you did not have to risk pinching your fingers when doing the conversion.


---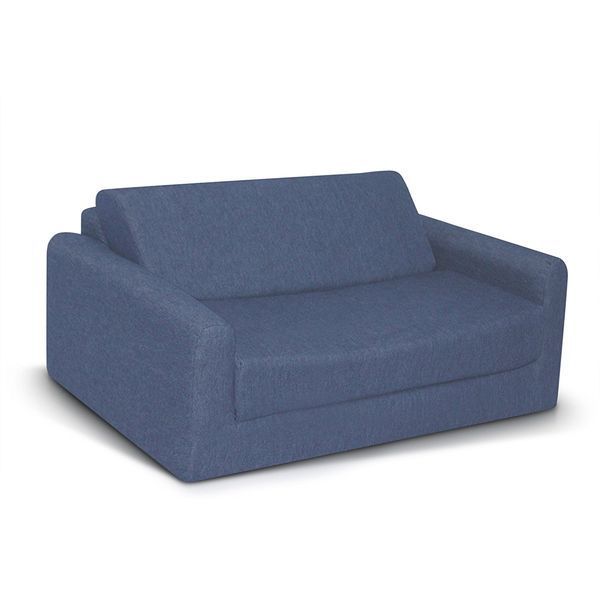 Children's Studio Chair Sleeper
Features of this product:
Good for overnight camping
Made in the USA
Double stitched with double overlap folded seam
Lightweight for easy handling
Easy to Clean
If you have kids, chances are they will be begging you to let their friends stay the night at least a few nights per month. You might feel a bit awkward about the potential that your child would sleep in their own bed while making them sleep on the floor, which is what makes this chair sleeper a great option to have around. You know that kids can get a little wild, however, but thanks to the double stitched materials, this will be a hard piece of furniture for anyone to ever come close to destroying.


---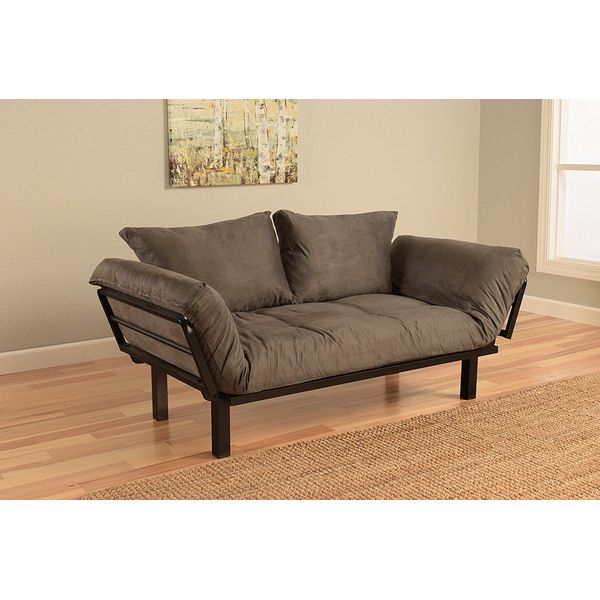 Kodiak Mini Lounger Futon, Gray
Features of this product:
Sitting dimensions: 66″ x 33″ x 31″
Lounge dimensions: 72″ x 33″ x 31″
Frame height is 10″ without mattress and 15″-16″ with mattress
Mattress and pillow fabric: 100% polyester blend
Mattress fill is 80% blended cotton and 20% polyurethane foam
If you are looking for a smaller option to the traditional futon without giving up a modern and sophisticated appearance, you should consider this one. A sleek, yet very durable silver-colored metal frame is used to provide plenty of support for you and your guests whether you are sitting or lying down on this futon. The armrests fold up and down with ease when converting this from a bed to a sofa and vice versa. Finally, you will love the six different positions this can be arranged in as there will be at least a few that are perfect for you.