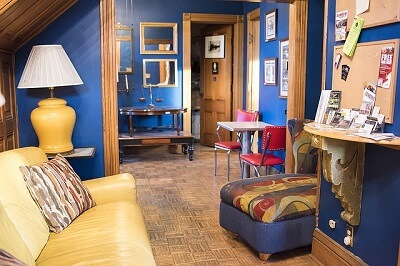 When it comes to decor, everyone is attracted towards the trendiest ideas but it is crucial to keep the budget in mind as well.
Following a style statement is not difficult once the budget has been preplanned as it gives some much needed clarity to the decorator, which can prove to be quite an essential tool.
Most of the times it is very easy to get overwhelmed by the countless themes and designs but it is always a great idea to plan ahead. This way even if an individual is not being too particular about the budget, it naturally gets sorted out.
One of the most foolproof way of incorporating some glamour and spaciousness in any living space is by adding mirrors. The sleek reflective properties of mirrors can truly make an area seem bigger which is perfect if one is on a budget. It goes without saying that not every room can be large enough so a cheaper way of creating that specific illusion is by adding some mirrors. However caution must be taken as it is very easy to get carried away and add too much of something, remember, simplicity is key!
Nowadays elegance is making all the impressions as long gone are the days when hefty or gaudy furniture was preferred. Not only is extravagant furniture super expensive, but it also takes up too much space and is difficult to maneuver.
Less is more in this arena as a dainty little chair will go easy on eyes and the pocket. One can be experimental and let the creativity flow by infusing some contemporary colors in the minimalist furniture. A splash of fuchsia colored chair in a room with subtle colors can really bring that eye popping element whilst being super economical.
One of the fieriest trends nowadays is DIYs or 'Do It Yourself'. Given the convenience and cost efficiency a DIY is all the rage for people who love experimenting with color schemes and themes. This is a classic way of giving any area a much needed make over, on a limited budget. The biggest advantage and reason for its popularity is the recycling aspect. Any old or thrifty TV trolley can be instantly revamped with a fresh coat of paint or some artsy designs and be used as a utility table in the kitchen. Used teacups can be used in the garden as bird feeders which can easily look both chic and ingenious.
Some decor connoisseurs argue that DIY projects might not honor the furniture piece in all its glory and actually be more expensive because of all the supplies one may need to renovate something. However, even if some materials were costly to purchase they can be used several times. It can be quite challenging when it comes to execution of a tasteful DIY which is why online tutorials should be consulted with conscientiousness. It is absolutely imperative to enjoy any DIY project as that truly shines through in the final project. So do not worry too much about the budget and enjoy!
Credit
This post was written by Shawn Michaels. He is a true adventurer, who loves to travel. He blogs at TheSmartLad.com