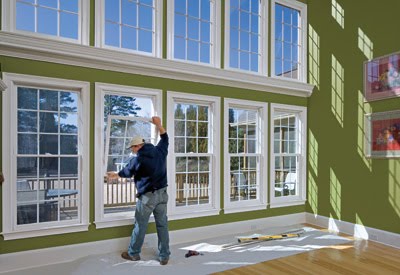 Whether it's your office or home, glass is everywhere. Glass usually gives your home or office a very elegant and sharp look. There are numerous advantages of using glass windows in both your home and office. Some of them are: makes the home beautiful, creates a harmonious environment, it's good for thermal insulation as well as energy conservation just to mention but a few.
Though there are numerous benefits of having windows fitted with glass in your home, glass is very delicate. Despite taking the best precautions and care to protect the glass windows, some time due to eventuality you are bound to have a broken glass window. Having a broken window in your home or office can expose you and your loved ones to high security risks and other hazards. For instance, razor-sharp glass is very dangerous when damaged and it can even hurt you or your family members through the sharp broken edges. In addition, broken windows negatively affect the aesthetic appeal of your home as well as its value.
When you have broken glass windows at your home or office, you shouldn't try to do the repairs on your own. You need to hire a competent and reputable glass repair company as soon as possible so they can do the repairs to avoid any injuries. Here we look at the top 5 things to consider when hiring a glass repair company.
Price
You should always ensure that you get the most out of your money when hiring the services of professionals. Don't invest your hard-earned dollars in a company that will not deliver top notch services. This will not only cost you a considerable amount of money but it will waste your valuable time which you could have otherwise invested in other development projects. On the other hand, don't pay exorbitant prices for services you can get at a better rate. It's always a wise idea to compare what various service providers are offering the market so that you can settle for the best price without compromising on quality.
Quality Services
This is one of the key elements that you should consider when hiring a glass repair company. You can ask your friends and family to recommend a reputable repair company that will provide top quality products and services. It's better you pay a premium for excellent services rather than paying low cost for something that will need repair just after several months. In the contemporary world, you can get valuable information about reputable and reliable Glass Repair Company that can meet your specific needs as well as budget.
Exceptional Customer Service
It's a brilliant idea to work with a company with great customer service. The company should respond quickly in case you need any help. If the company you are choosing to work with doesn't have good customer support, then you will be forced to wait for too long before getting a solution for your problem. This can be risky especially at night when you and your family are exposed to intruders and thieves.
Competence of the Workforce
You need to work with a company that has competent and highly skilled employees who handle different types of glass windows and do a perfect job. When the staff of the glass repair company are well trained they will ensure maximum security when dealing with the repair work. In addition, they should have good work etiquette and have exceptional interpersonal as well as communication skills. This will make it easier to deal with different clients from all walks of life.
Insurance Cover
A glass repair company that is worth its salt should have an updated insurance cover. This is of utmost importance because handling glass is risky and one can easily be injured by the sharp ends of a broken window. When a company has a comprehensive insurance cover, the liability is lifted off their shoulders as well as those of their clients and lies with the insurance company. What this means is that, in case of any eventuality the insurance company will compensate for the loss or damage.
When employing the services of a Glass Repair Company, you should always have a look at its background to ensure that you are dealing with a trustworthy and reliable provider. You can gather information about company credibility from customers' comments and feedbacks.
Author bio:
Daniel Jones is a freelance copywriter. He specializes on glass items and repairs. His columns and forums are usually linked to Archer Glass and the information has been very helpful to many property owners across the world.