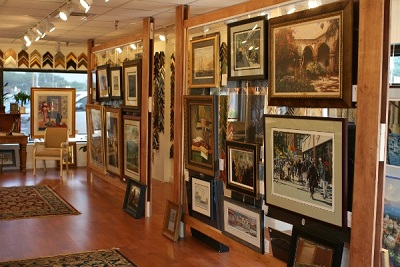 Picture framing is one of the easiest yet effective ways of wall decoration. Not only the framed pictures will serve as wall decorations, but they can provide your living space with the kind of homey feeling, no other wall decoration can provide.
You can also get your artwork or sports memorabilia framed, but I personally like framing some captured photographs. For example, a memorable moment like wedding, pictures of your newborn baby, you or some of your loved one getting an award, or a group photo with your friends or family members.
Picture framing is not cheap, especially if you are looking for premium quality materials, frames, mat board, glass, or fillets. But then, you shouldn't be going for a cheap option, after all, you are looking to preserve and enhance the most memorable moments of your lives, so you shouldn't be looking for cheaper options. Besides, you will cherish the framed photographs for years to come, so you need to invest on highest quality materials.
Having said that, you should keep the following factors in mind to make sure you aren't wasting your hard earned dollars on a photo framing service that doesn't meet your expectations or requirements.
Keep the Interior in Mind
You need to keep the surroundings or the overall interior in mind. If possible, let the picture framing professional have a look at the interior so that they can come up with some advice about the best possible combination. Even if it isn't possible, it is better to remember the color or size of your furniture, curtains, or walls, and the available space to make sure your frame wouldn't look out of place.
Go with what goes best with your pictures
Interior is important, but you should eventually select the framing type and material, mat board, fillet, or special effect based on the picture and not just interior. There are literally thousands of framing materials, matting, moulding, and glass types to choose from. And a good framing expert will help you find an option that goes well with both, your photographs and the room's interior. If you are not sure, you can simply lay samples on photographs and see which one brings out the best in the photograph.
Right guy for the job:
It is of paramount importance to find and deal with experienced picture framers. Picture framing is an art in itself, and a good picture framer should have extensive knowledge about the pros and cons of different framing materials, designs, techniques, as well as a penchant for colors and artwork, so that they will be able to enhance your photographs instead of spoiling them with a frame that is too colorful or too dull. In addition to that, a good photo framing professional will make sure that your pictures or artwork will withstand the test of time.
Choose the right materials:
A lot will depend on your selection of frame, mounting board, mat, and glass or glazing. If you are keen to preserve your picture or artwork for a long time to come, you can go for conservation materials like UV protective glass, acid free matting or backing boards. Talking of frames, wooden frames have always been the classiest option, but you can choose from a wide variety of metal frames as well.