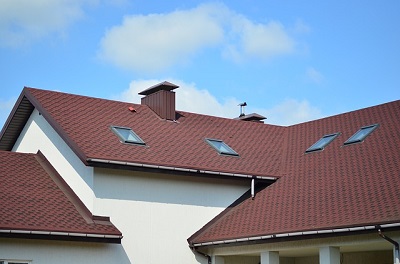 There are many roofing options at your disposal. You need to decide the type of roof you want which will be partly dictated by the kind of property you have. The amount of money you would spend and the expertise or specialization of your roofing contractor in Plymouth, Michigan will also influence your decision. All types of roofing can be broadly classified into three categories: low sloped, steep sloped and flat.
Flat, Low Slope & Steep Slope
A roof can be absolutely flat or it can have a low slope in which case it may appear as flat or just a tad tilted but the gradient or slope will be negligible. Then you can have a steep slope. Low slope roofs have an elevation, inclined plane or slope of less than fourteen degrees. Any elevation or slope greater than fourteen degrees would make for a steep slope. Flat roof is referred to as a low slope roof whereas there may not be any slope or elevation at all.
You may or may not be able to choose the slope because the type of property you have, the layout, the kind of slope you must have to ensure smooth water runoff among other factors will compel you to choose what is imperative.
Roofing Materials
Many materials can be used for flat roofs, low sloped roofs and steep sloped roofs. Usually, the same material is deemed appropriate for low sloped and steep sloped roof. But flat roofs are made of distinctly different materials and they are not usually opted for in sloped roofs.
Just to give you an inclusive list, you can choose asphalt, cedar, rubber, metal, clay, slate or concrete. You may also choose modified bitumen, torch down roof or built up roofing. In cases of asphalt, rubber, cedar, metal and slate among others that are suitable for sloped roofs, you can opt for shingles, shakes, sheets, rolls and other forms.
Consult Your Roofing Contractor
Asphalt is the cheapest material. Slate is the most expensive. Metal can be more expensive than rubber but will have more advantages. Clay, concrete, copper and many such choices are subject to a lot of assessment. Weighing the pros and cons of every material given your budget, needs and the type of property you own is quintessential.
There are many roofing experts who say that asphalt is bad or an unwise choice. But if you don't have a considerable budget and you are fine with the limited durability of asphalt, then you can always get your roofing contractor in Plymouth Michigan to get asphalt shingles or tiles. If you can afford rubber, then you can pick that or you can get a metal roof. You may also opt for clay tiles or concrete slabs if your property is suited for them.
The key is to consult with your roofing contractor in Plymouth Michigan and understanding what is ideal for you. From insulation to weather shields, the durability to the location where your property is and hence the kind of trees, water runoff, direct sunlight and wind that the roof would have to endure, everything must come into consideration while choosing the roofing material.