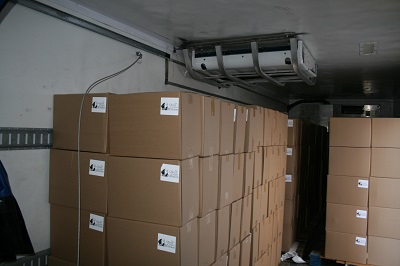 Relocation is one of the most challenging days in a person's life. Many people face troubles in packing and moving without any professional help. Only people who have already moved know how a packing process before relocation can be made easier.
Here are some simple tips from some commercial relocation NYC experts, which you can follow to pack your precious belongings to save yourself the tiring effort and getting the job well done in no time.
If you have to pack your old books then look for small boxes in which they can be easily packed. These are not bulky items so can be easily moved in small boxes.
When you want to pack your wardrobes then make sure you place each item appropriately. For the folded clothes, you can get the large-size boxes so that these can be appropriately packed. For clothes that can not be folded, you can look for wardrobe boxes and pack them safely. These can be easily stored into garbage bags as well. You can also roll out the t-shirts and shorts while packing to effectively use your sapce.
When you want to pack your kitchenware items, do not overlook the delicacy factor. Choose the right packing material for each kitchen item that you want to pack. There are certainly some Chinese and some fragile items in your kitchen that you want to pack safely. What you can do is, line the bottom of the boxes with crushed paper prior to packing and place each item with careful consideration.
Glassware are vital items too that should be packed with proper consideration. For these glassware items, you can use sheets of wrapping paper or even dish-boxes. When you have packed the glassware items, you can further make 3-4 bundles of nested glasses and roll each one of them with wrapping papers. Do not forget to pack the small cups in liquor cartons. You can also pack the forks and spoons in a wrapping paper and place each one of them in a medium-sized box.
When it comes to packing your lampshades, you can consider the sturdy cartons. Pack each item in crushed paper to ensure that they do not get damaged. It is wise to cover your lampshades with rolls before you pack them.
For all the large or medium sized electronic items you have, you can use anti-static packing bubbles and cover each item in crumpled paper. If you want to pack the bigger electronic items including oven, TV and more, you can use the large-sized cartons as well.
Relocation is tiring but you can make it easier for yourself by packing your belongings effectively so follow the above mentioned tips and tricks and be the smart packer.