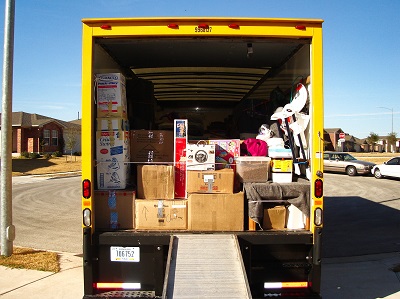 One of the biggest issues associated with moving to a new location is the commitment of huge funds involved. Whether it is moving to an overseas location or moving to a different neighborhood, there is always a cost of moving involved. You might be excited about your next move however; shelling of a lot of money can mar your excitement and hit your finances very badly.
 Not only for households, but for businesses and commercial establishments as well, it is extremely important to move in such a way that does not harm your finances. Here are some important pointers to keep in mind when moving on a budget –
 Plan well ahead in time – An early bird catches the worm. For any move to be successful, it is critical to start planning as early as you can. Early and effective planning allows you to focus on the most important facets of moving and plan your finances accordingly. Ideally, the moment you get to know about your move, call the New York movers and start getting quotes.
 Budget your move – Preparing a budget helps you allocate resources effectively and also ensures that there is optimum utilization of the financial resources available. When you learn about your moving, prepare a budget and try to stick to it.
 Focus on the packing – The only aim of effective packing is not to protect your belongings while on the move. Effective planning will also ensure that you stick to your moving budget. Everyone knows that moving cost is directly proportional to the weight and space occupied by your belongings. Packing of goods effectively can make you stick to your moving budget. It is not always necessary to procure moving boxes and supplies for everything as you can use old newspaper and discarded clothing to pack some of your belongings.
 Hold a garage sale – Holding a garage sale is an outstanding option as it contributes to the twin purpose. Firstly, a garage sale helps you get rid of those belongings that would have enhanced your moving cost and secondly, it also helps you earn handsome amount of money that can further aid you in your moving.
 Ask for help – If you are moving on a budget, it is recommended to ask friends to help you in packing and unpacking of the belongings rather than ask professional movers for additional services.
 Although moving involves the commitment of your hard earned money, by following these simple tips, you can drastically cut on your moving costs. So when you are moving next time, keep these in mind and ensure a pocket-friendly move.