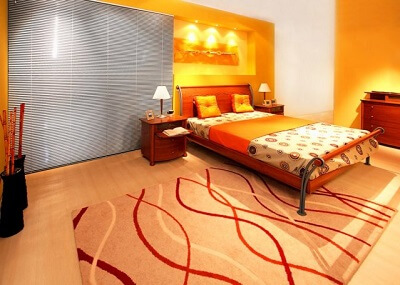 Although summer happens to be one of the most pleasant and friendliest of seasons, there is a lot to be said about the fall season and its cooler and even romantic side. Nature comes around and shows us a new set of colors every year. The tips ahead will give you a few ideas you can make use of, something you can use to setup a great set of autumn decorations with easy cleaning in mind so they won't stick around when the season is over.
Before you start working on the projects you may keep in mind, you need to stick to a single theme all around. You can of course work on different themes and fall colors for each of the rooms, allowing you to create a different experience for each of these areas. Halloween gives a great chance to create a mixture between the warm and lovely elements of fall decorations with the more traditionally creepy decorations around that time. Even though Halloween is still not here, you can consider working on some prior planning and ideas you can use when the time comes. There is no sense in wasting time and struggling with the decorations when it's right around the corner.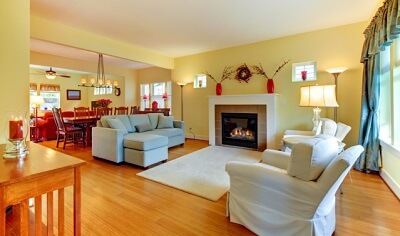 Make use of any autumn leaves you have around once the fall season starts and use their amazing colors in combination with gourds and other smaller decorations for each of your tables. This can be a great addition to you place, combining the fall colors with the colors of the outside world. After all, decorations are meant to please the eye, but they also closely mirror the taste and soul of the people putting them up, so they will be a good representation of what you have in mind. You can make sure you make a free flow of decorations that transit between rooms for a more welcoming set that makes things look perfect.
You can have a lot of work on your hands when fall comes, such as collecting the leaves in your yard and interesting pieces of wood or some colorful leaves from nearby trees. You can make use of those with the legwork you will do, putting them up as decorations that will be easier to clean and clear in the long run. The colors of fall can be a great way to bring life into your home, such as browns, yellows, golden hues, orange and red can be a wonderful way to make things last. The tree bark and berries as well as pumpkins used for this type of decoration can be a great way to have a harmonious look, plus they will be far easier to clean in the long run. The greatest thing about these decorations is that they will not stick around; they are biodegradable and will make carpet cleaning and upholstery cleaning easier if you drop them when you prepare. At the end of the season you will have a great set of decorations you can enjoy and use throughout Halloween and beyond.