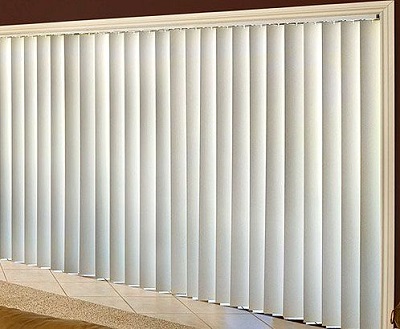 Clear PVC blinds are made using quality clear fabrics manufactured and designed to ensure they are able to resist diverse weather effects. A customer needs to assess the fabric's suitability for her particular application. The important thing is ensuring the PVC blinds are performing satisfactorily. For this to happen, thorough maintenance and care has to be clearly thought out.
After receiving the clear PVC blinds
The blinds should be inspected thoroughly after fully extending them. You must confirm everything, from the pelmet box to the design, is what you had selected. You can then fill the guarantee form and return it so that the blinds are registered for the two or so years guarantee they come with.
Getting the best from your new clear PVC blinds
It is possible handling of the clear PVC blinds during fabrication could have left a number of small wrinkles to the fabrics of the blind. If such wrinkles are obvious, you should not roll the blind up yet. You can extend your blind as much as possible for a couple of days to expose it fully. It is important for this to be done in case the blind is rolled up for a long time.
Tips for longer life of the blinds
If your PVC blinds are to give you a good service for a long time, a number of things must be done. Firstly, always use the clear PVC blinds fully extended and adjust them periodically to ensure they are fully stretched out. Only when they are dry and clean should they be rolled up. If they are rolled up when there are storms and winds, the leverage could be exerted, straining the mountings and fittings. It must always be kept clean and if the fabric is extended, gutters should not be cleaned or lawns mowed yet.
Summer time
As the months become warmer, the blind can begin to stretch ending up really supple as per the way they come directly into contact with the scorching sun. If the area is enclosed, it is possible for the blinds to make some heat and need to be left rolled up in hot days.
Winter months
Colder months make the PVC clear blinds to begin tightening up and contracting, something the maker has allowed during manufacturing. However, if the fabric is rolled up for a long time in the pounding rain, white foggy stains and marks can show up once it has been rolled down. Do not worry about it much since it usually disappears in less than ten days depending on the blinds exposure to sunlight. You can prevent these marks from appearing by rolling up the blinds on the inside just before the rain has started falling. That way, the blinds will remain cleaner and will not collect debris and leaves once they have been rolled up.
What you need to know
After you have installed the blind, chances are it will appear baggy because it is not a glass window or a brick wall. Since a blind has a lot of memory, you might want to treat it kindly and it will reply in kind. For those with multiple blinds, chances are they will appear a little different as per their exposure to the shining sunlight, but after some time, they will look the same.
Click here to find out more on how to take care of blinds.