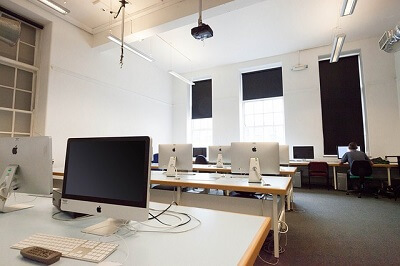 Do you want your house to look like a stylish piece of art work? Are you willing to skip the conventional curtain look of windows? If yes, then the classy roller blinders are there for you. Let me tell you about them.
What is a roller blind?
Roller blind is a shade made of polyester to cover the glass window. It is mounted on a pole and operated with a chain. These panels are used in the windows of the homes or offices as a protection from light and heat. They are very popular as they look nice and can be easily cleaned with a swipe. The blinds are adjustable too as whenever you want to allow the light, you can roll them up.
Your room or office will look beautiful with them if you have chosen your color complimenting the paint of walls. In case of scaled-down room, they are a perfect choice. You can save yourself from the glare of television or computer too.
Types of blinds
You can select from a variety of blinds available these days. The conventional window blinds could not be motorized through chains but the modern ones are highly mechanized. You can easily roll them up or down using the chain attached. Here are the types of blinds:
Venetian blinds
Roller blinds
Roman blinds
Pleated blinds
Vertical blinds
Why should you choose roller blinds over the curtains?
The blinds come with – sunscreen fabric, transparent fabric and block out fabric. In the first case, the sunlight enters the room but reflects backs the heat. The blind with a transparent fabric allows the sunlight and makes your room warm. In case of block out fabric, the complete light plus heat is blocked from entering into your room. So, you have a range to choose from. When you use curtains to cover your windows, just imagine the amount of time you will put to maintain and clean them. The reasons for using the roller blinds are:
Easy to clean with a swipe
Several blinds can be attached and managed through the single chain
Can be managed through remote control, wall mounted switches, timer, and automatically through the wind and sun sensor controlled systems
These will suit your place according to the requirements, so it is best to take the help of professional roller blind suppliers.
Where you can get them from?
There are numerous roller blind suppliers you can find through online sites. If you are willing to go with the conventional method of finding one, you can search by comparing the services and quality products from different suppliers. These suppliers will provide you with all the types of blinds available and you will also be apprised of the effect of different types of blind fabric.
It will be beneficial and more productive to approach the professional roller blind suppliers. They have high quality design and robust systems to handle wide spans. They have different options available for varied requirements. Decorating your homes or offices will be easier with an interior decorator. Such services are also there if you want them for your convenience.