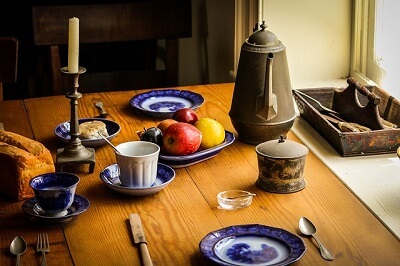 Our kitchen is a space that is extremely dependent on its function. Unfortunately, it is one of the most misguidedly designed parts of the home, ending up as either under-designed or overdesigned. The results of the epic kitchen mistakes are a kitchen that is inefficient, difficult to navigate or both. Here are the common mistakes that you must avoid when designing your kitchen.
1. Inadequate storage space
A kitchen without enough storage space will eventually become an overall disorganized kitchen. Whatever type of storage system you have in mind, that is cabinets, drawers and pullouts, make it happen. Make room for the pots, pans, utensils, chinaware, glassware and dinnerware, among others. Likewise, make room for new purchases if you are fond of collecting china, for instance.
2. Inadequate counter space
Another area that is as important as the storage space is the counter space. Again, insufficient counter space could only lead to clutter. Make sure that there is space for all the handy appliances such as toaster and blender and other things that you will need when preparing meals. Definitely, you also need to make room for that bowl of fruits.
3. Inadequate lighting
Lighting is very important in the kitchen as well. You'd want a well-lit kitchen so you may see what you are actually doing or it will lead to damages and injuries. A pendant light will do, but make sure that it covers most of the kitchen otherwise you would need extra lighting on the other parts. This could be a cost-ineffective undertaking, too.
4. Improper ventilation
Proper ventilation in the kitchen cannot be emphasized enough. Nonetheless, we still see kitchens with no ventilation whatsoever. Installing the right ventilation system is not just about discarding the lingering smells of the food. It is also about extending the lifespan of the electrical appliances especially those that are prone to rusting because the air just stays in the kitchen.
5. Failing to install a backsplash
A backsplash is a protective waterproof panel that is installed above the sink. However, a backsplash doesn't only protect the kitchen from splashes, but also from steam, grease and food splatters. These are all damaging to the kitchen's walls. A problem is only a very few of the homeowners consider installing it, realizing in the end that they should've in the first place by looking at the extent of damage.
6. Forgetting the kitchen triangle
A kitchen has three most important elements: the sink, the stove and the refrigerator. These elements should be in a triangular layout for easier access from one point to another. Veering away from such layout may mean designing an inefficient kitchen from the start. On the other hand, those who conform to the kitchen triangle are often confronted with the dilemma of unnecessary obstruction in between the elements. For instance, they put the stove on one end and the sink on the other end.
7. Building a trendy kitchen
We often check design trends for inspiration. In fact, we often find ourselves browsing the latest sink designs online. There is nothing wrong with picking up ideas from what we are seeing. However, taking such trends as a hard rule is wrong. In a year or two, that design trend will become completely outdated and you might have to install the trendiest again when that time comes.
Functionally efficient or efficiently functional; whatever how you want it, make sure that you are not committing any of these common mistakes when designing your kitchen. Avoid these mistakes at all cost by being objective about the whole process. In this way, you won't regret any decision that you made during the kitchen design planning process.