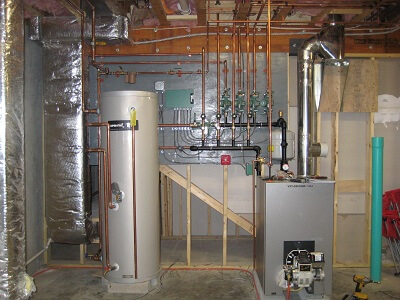 Before the onset of the colder months of the year it is paramount to understand that a household wastes energy in many ways. Not many people can attest to being energy efficient and thus are used to paying huge power bills. One of the many ways you can save money and energy is paying attention to your boiler or central heating system. Before the colder months of the year set in, you might want to know some problems that might be affecting your boiler and its performance to save your household from freezing.
Throughout the summer we hardly remember the central heating system until the winter has set in and the days have become longer and chilly. In most homes, the boiler is the central heating system that works really hard to keep everyone's spirit and warmth up. However, while everything might look rosy and well, heating engineers discover so many problems related to the boiler the average homeowner has no idea about.
Problematic radiators
Hot water is something you need, especially during the colder period of the year when a cold shower is an insane proposition. Without hot water in a home, showers or baths are affected, including cleaning, cooking and washing of clothes. Also, lack of boiler leaves you freezing. Radiators could also be the problem or just the entire central heating problem with more than one thing wrong. Sometimes, the airlock gets broken or the mechanical valve breaks down.
Noisy boiler
If you find your boiler is noisy, you need to realize something is not right. Treat the noise as the boiler making every effort to alert you about its illness. Whistling and banging are usually reported and might be caused by so many things. Talking to a heating specialist is way important; the individual will assess the boiler carefully to identify the reasons why there is noise before taking the right precaution. Occasionally, the noise is caused by stuck air within the boiler or the pressure of water might be very low.
Dripping
If your boiler is working properly, leaking should never happen. In case you hear water patches across the boiler or dripping noise, avoid making up your own reasons for what might be wrong and let a specialist look at it. Without taking a look at the central heating system in person, determining why there is leaking in the boiler is utter guess work. However, some of reported causes by engineers are in the pressure and temperature relief valve to high water pressure or overheated water.
Another cause of leaking includes a section of metal that is cracked, mostly made of aluminum or cast iron. It is a major problem and many professionals simply suggest replacements of a whole unit. The boiler pump might also be deteriorating thus causing leakage. This is commonly resolved by re-doing the seal or replacing the pump, which might be the problem itself.
Other problems affecting a boiler include redundancy in the thermostat that might be turning on and off without control and inaccurate thermostat readings. Low water pressure and sudden breakdown of your boiler are problems many homeowners face. In most cases, these problems have telltale signs that many people ignore until it is too late.
This article is written by Jp ( yummytrips) who is a expert home and interior design blogger. She wrote about various service providers that offer central heating in nottingham and found Nottingham Heating to be a good service provider.