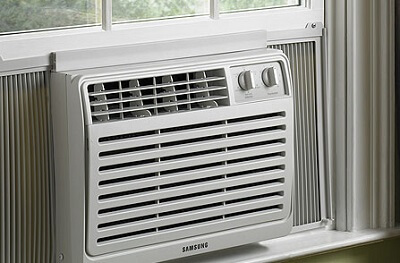 Your central air conditioning unit is one of the most necessary and expensive machines in your home. While they typically last for several years, if you have a unit that is broken, it is important to understand your options before you purchase a new one.
Typically, when your air conditioner goes out, you call up your local HVAC company and they send some out to look at the unit. If it is determined that it needs to be replaced, they will provide a few different options and sell you the unit that they feel is the best one for you.
However, in today's day and age, most of us don't like to take that passive role in the purchasing process. Whether you buy an air conditioning unit direct from a wholesaler or through your local HVAC company, there are three particular things you need to know ahead of time.
These three things are often overlooked by consumers, but they are the considerations that are going to determine how long the unit lasts, how well it cools your home and how much money you spend on electricity and repair.
Here's what you need to know before you shop for a new air conditioning unit.
Sizing the Unit Properly
One of the most important considerations to make when purchasing an air conditioning unit is whether or not it is going to be able to handle cooling the space efficiently. Undersizing can lead to problems with hot spots throughout the space, and over time, as the unit labors to keep up, it will have increased wear and tear on its motor, which in turn means you're going to have to replace the unit sooner.
Oversizing can also be a problem. If you have too much unit for the space you're trying to cool, you're going to notice that your energy bills are going to go up and it may actually be uncomfortably cold in the space.
Finding the happy medium is typically the job of a professional. There are many considerations that go into sizing an air conditioning system. The unit itself needs to be powerful enough to cool the required amount of square feet and the duct work also needs to be appropriately sized.
However, if you are simply purchasing a new unit to replace an existing air conditioner that failed, and you already have duct work, you can use your old unit as a guide. It should have the sizing information included with your warranty cards and user guide.
Selecting the Type of Air Conditioning Unit
If you have a forced air system in your home, there will be two main choices for your central air handler. The first is the most common, and is an actual air conditioner that functions as part of your whole home's heating and cooling system. The second type is a heat pump. This is a unit that provides both heating and cooling, with an interior back-up for when temperatures drop below 40 degrees.
Heat pumps are efficient, but they only function well in specific climates. If you live in an area where the temperature regularly drops below the freezing mark, a heat pump will not be a good decision. In this instance, you would be better served with a traditional air conditioning unit that only handles the cooling of your home.
You will also need to decide which brand of air conditioner is right for you. When you start looking, you will notice several different brands and each one is going to have slightly different warranties and efficiency levels. It pays to do your homework and compare several different brands before you make your purchase.
Warranty Considerations
The warranty is one of the most important parts of your new air conditioner. Many homeowners make the mistake of not caring about the warranty and find out just how costly mechanical repairs and replacement can be. When you are shopping for a new air conditioner, make sure you ask about the warranty and find out how long it is, what it covers and if you need to have a specific service company come out to maintain the unit.
For example, if you are buying a Trane unit from a central air conditioning unit wholesaler, you will need to make sure that you use Trane certified technicians to maintain the unit. Failing to do so can negate your warranty.
Take a quick look in your local area to see which companies are certified by different air conditioner manufacturers and let this information help guide your purchase.
Making Your Purchase
Before you purchase your own unit, take some time to browse through your options and don't be afraid to ask your local HVAC company some questions. They can be of great help when it comes to sizing the unit properly and picking the unit with best possible combination of warranty and efficiency.
Some great questions you can ask include:
How efficient is this particular model? Once you make it clear that efficiency is a priority, this will help guide the rest of your purchase. All air conditioners are not created equally and some will be extremely efficient, while others will not be. Ask about the different brands, their efficiency levels and ask for some specific information on the annual operating cost of each unit you are interested in.
What size air conditioner do I need? It is very helpful to have the square footage of your home ready when you ask this question. They'll need to know both the finished and unfinished square footage of your home. It is also a good idea to have the HVAC technician take a look at your duct work in this stage of the process to make sure it is properly sized.
What is the warranty and are you a certified repair company? Make sure that all of the warranty terms are explained to you and check to see if they are indeed a certified representative for the brand they are selling. You don't want to make the mistake of making a big purchase, only to negate your warranty.
You now have the information you need to make an informed decision on your next air conditioner! Remember, asking questions is an important part of the process and you should never feel as though you're putting a company out by asking these questions. Look at your air conditioning system as an investment (which it is!) and due your own homework to ensure that you are making the best possible investment for your home.
About the author:
Zelick Gimelstein, Marketing Director of The AC Outlet, is a frequent contributor on home energy-related topics. Having learned the many facets and nuances of the industry from the company's principals—who possess years of general construction and HVAC distribution experience—he enjoys sharing knowledge about both residential and commercial heating & cooling solutions so that end-users may have a better understanding of their needs in terms of comfort, energy usage, and sustainability.