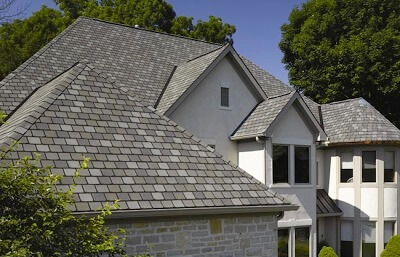 As time passes, and as your home ages, there will come a certain point where you need to have a new roof installed. Most roofs are designed to last about two decades. While some roofs may last longer than 20 years, others may not last as long. This can vary depending upon how often you have your roof maintained, where you are located and what regional weather occurs in your area, as well as what type of roofing material was used on your existing roof. When you do pick up the phone and call out roofing specialists to your home to have your roof evaluated, there are some important questions that you should ask to these professionals so that you can better understand just what this process entails.
Can I Get a Written Quote?
The Better Business Bureau (BBB) advises that you always request a written quote. Furthermore, they say that you should only deal with roofers that you call, and not ones that randomly stop by. The reason why you want to get a quote in writing is so that the roofer does not come back and suddenly change the price later on, halfway through the project. Instead, request a written quote and an estimated time of completion first. Then arrange for a three payment sect, with a third paid up front, a third paid halfway through and the final third paid upon completion for the best results.

What Materials Last the Longest?
Since there is an array of different roofing materials that you can consider, it's important to keep in mind that some may last longer than others. Just because a shingle is supposedly "high-end" does not mean it will last longer than other shingles. Carefully consider the roofing materials you will use, as some, like metal, can last you as many as 40 years, whereas others may only last you 20 years or so.

What Type of Warranty Do You Offer?
Roofers should always stand by their workmanship and the quality of the product that they deliver. A warranty of some sorts should always be offered. The industry standard here varies between 10 and 20 years. Some metal roofers offer lifetime warranties or 40 year warranties.
Can You Provide References?
You will want to request references from the roofing specialists before you contract them. This is important because it can help you wheedle out the bad roofers who don't have or want to provide references. Try and contact at least one or two references to gain insight on their experience and arrive at a more viable conclusion as to which roofer you will use.
What's the Most Beneficial Roof Type?
You will want to know what mediums are the sturdiest. This is because you can then make a more educated decision on which one is best for your new roof. Keep in mind that the cost of the shingles or other materials does not always mean it's better. Instead, conduct some research of your own to learn more about different roofing materials and their longevity.