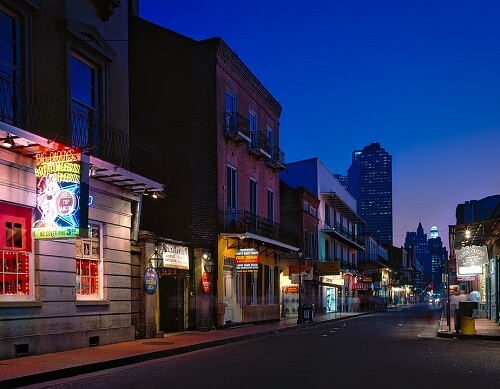 Have you been wondering what it would be like to move to New Orleans? For starters, life in the city with a population of just over 400,000 seems to be a bit slow. Because of this, you should be ready to slow yourself down mentally and physically.
What is more, the locals are among the best and most reliable tour guides. Therefore, do not hesitate talking to them any chance you get. They would willingly share with you information about the various types of food that are available too.
Let's consider what it's really like to move to New Orleans.
Exceptional Cuisine
Globally, New Orleans is renowned for the range of cuisine available to eat. While in the city, expect to come across plenty of New Orleans people who seem focused on what they will eat for supper while consuming their lunch.  Shockingly, there's plenty to eat in this Louisiana city!
Some of the most popular types of foods you will encounter in the city include:
Jambalaya
Red beans and rice
Beignets
Po-boys
Bananas foster
Gumbo
Crawfish etouffee
The City of Music
Referring to New Orleans as the city of music doesn't do it the favor it deserves. Most interestingly, the city's reputation where jazz music is concerned is not subject to change any time soon. Furthermore, many lovers of jazz music believe New Orleans is its origin. Learn more about moving to New Orleans at AD Movers.
Its jazz music has Sicilian and Cuban influences. Apart from jazz, it's also renowned for:
Rhythms and blues
Hip-hop
Heavy metal
Rock 'n roll
Plenty of Festivals to Attend
Are you the sort of person who never misses a festival? In that case, you would love living in New Orleans. The city has tons of festivals that take place all-year round! They include art festivals, music festivals, food and drink festivals, and multicultural festivals among others.
A few examples of festivals worth attending are:
French Quarter Festival
Jazz and Heritage Festival
Oyster Festival
Essence Festival
Satchmo Summer Fest
Whitney White Linen Night
Southern Decadence
Cost of Living
Zumper National Rental Price Index ranks New Orleans the 21-st costliest US city to live in. Rentals are expensive. What is more, be ready to use public transportation, which requires a bit of patience, though.
In terms of where to live, you should consider staying in the many Airbnbs that are all over the city before choosing your most preferable neighborhood. Once you find a good neighborhood, organize an impromptu party. That's how life rolls in New Orleans.