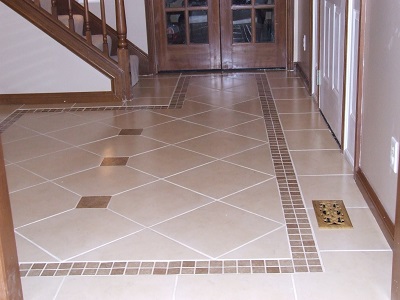 If you are thinking to renovate your bathroom, kitchen or bedroom, tiles are a good option. Tiles look great and they are an effective and affordable solution to totally transform the look of your room.
Though there are many options for tiling your floors, ceramic tiles are indeed the best. Ceramic tiles look sophisticated and elegant. They are the perfect choice for modern homes that want to exude warmth and look attractive. These tiles are highly versatile in nature. They can be used in bathrooms, kitchen, bedrooms, and in other areas of your home. You can use them on the walls, as well as on the floors and they look equally good and impressive.
The fact that ceramic tiles are available in a wide array of designs, colours, textures, and patterns makes them popular amongst most home owners. One can choose the tiles that match one's home décor needs and requirements to get the desired results. If you have elderly people or kids at home, you can go for glazed tiles as they are slip resistant. Else you may get unglazed variety as they look far more attractive and are more durable and long lasting.
Ceramic floor tiles are very strong and durable so you can use them in high traffic areas without worrying about anything as your floor tiles will last for fairly long time without deteriorating in quality.
These floor tiles are water resistant too. So, if you are interested in changing the floor tiles of your bathroom or you want a new kitchen top, you can consider ceramic tiles as they won't get damaged when bought in contact with splashes of water.
As far as maintenance is concerned, ceramic tiles are better than most other tiles as these are virtually maintenance free. Keeping your kitchen or bathroom ceramic floor or wall tiles in good condition is so simple and easy. All that it requires to clean them is a standard cleaning solution and disinfectant. You may add a coat of sealant every few years, to keep them clean and shining.
Ceramic tiles promise great value for money. They are affordable, easy to maintain, and long lasting. If you are looking for a cost effective flooring option or you want to add tiles to you walls to transform the very look and feel of your ahome, ceramic tiles are indeed the best option to consider.
Buy ceramic floor tiles and enjoy the numerous benefits!!