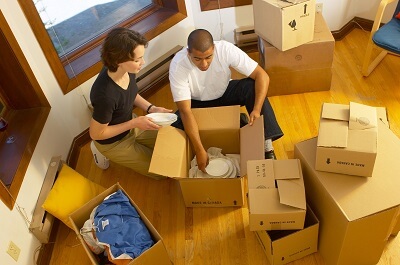 Moving locally is not as difficult as moving internationally but you need proper planning. If you plan out everything and look at the various aspects of your move carefully you would see how easy and smooth your move would be.
Here are some moving tips that you can keep in mind when moving locally.
The first tip is to decide the date and time of your move. You must decide when do you want to move, which date and day, and what time so that you can plan other things accordingly. If you are working and you have school going kids, it would be convenient for you to travel during the weekend. You should factor in the availability of movers, transportation services and storage facility before deciding upon the exact date of your move.
Second crucial thing that you must do is to list down things that need to be done prior to moving, such as changing your mailing address, informing your bank, getting your fixed phone line transferred to your new place of residence, paying off all your current phone and electricity bills, informing the newspaper guy, and so on and so forth.
Third, you must start packing in advance. Do not wait for the actual day of the move to pack your stuff. If you want to prevent any breakage and loss, you must pack all your things carefully. Put all fragile items in one box and pack heavy furniture and goods in other boxes. Do make use of bubble wrap, newspapers, and tags to ensure that your goods reach your new home in safe and sound condition.
There may be many things that you can not move currently with you. If you do not wish to part with them you can use storage facilities. Most NYC moving companies provide store facilities wherein you can store your personal belongings. You can take back your stuff when you want to and pay the rentals for the duration for which you use the storage facility.
Call over friends and colleagues or family to help you with your local move. You may get tired and exhausted if you handle everything on your own. Let friends and family members help you with packing, loading, unloading and setting up things in your new home. Your local move would not only be easy, but it would also be lot more enjoyable.
Look for NYC moving companies if you do not wish to bother anyone. Availing the services of local movers is indeed the best way to make residential or commercial move. By paying nominal fee to the local movers, you can keep yourself out of all the stress and hassle of moving and can concentrate on your work and kids.
If you know what needs to be done and you have all the information with you, you can make your local move as easy and as convenient as you would ever want it to be.