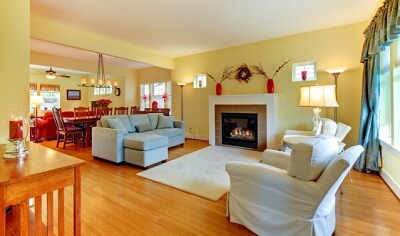 Our living rooms tend to be one of the most important parts of a home, so we would do well to keep them well-organized and great-looking. This will of course take a good bit of work to pull off, so the following guidelines will help out in that matter:
Working with wastebaskets

If you have quite a few things in your family room, then adding a wastebasket would be a good way to keep things organized. Few family rooms will have a wastebasket inside them, since they can be pretty unattractive in terms of aesthetics and smell, so you can look for one that happens to be sealed tight and fitting for your interior or you can just walk to the trash can every time you need to throw something away. The fact remains that having a family room means you will need to have it organized quite often, especially since kids will usually make a mess of the area you will need to clean and deal with.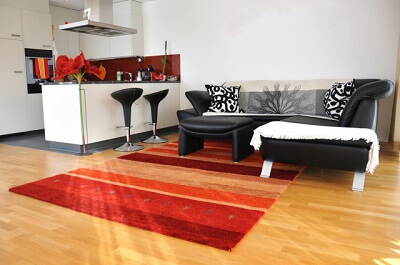 Keeping your surfaces free of clutter

Brochures, books, papers and more often tend to accumulate all over our surfaces in our homes and they quickly become a real burden you need to get around each time you decide to clean your place. You will need to have your own information center organized in a good location so you won't have to get mired in a huge mess of paperwork and decorations that need to be gone during cleaning. You should sweep your surfaces by piling all your paperwork and organizing it, later purging some of it if you need to.
Keeping cords and cables under control

Until the information world and all appliances go wireless in terms of transmissions or wireless power or via induction charging, you will need to deal with cords and cables all around your living room. You can do so in several ways, such as using the Cableyoyo, which coils up to six feet worth of cord and has an adhesive backing that allows it to stick to any surface. You can also make use of a cable caddy as well since it can stick to a desktop or you can place it behind the TV console with space for more cables you can clamp. Your cords can still dangle freely, to a cable zipper that will organize all of them.
Making a gaming zone

If your kids have toys that are literally taking over your living room, then it would be a good idea to find ways you can deal with that safely. Corners will be good areas to do so, but you will need to consider ways you can do this safely. Some rolling bins for the toy storage purposes would get the job done, especially if you let the kids know they need to help with cleaning up.
The coffee table

If you have a nice coffee table in your living room, then you would do well to consider ways you can use it for organizational purposes. Coffee tables that look amazing, but fail to have space for remote controls, magazines or more will only make organization a lot harder than it needs to be.