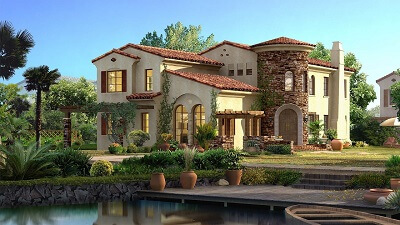 Wouldn't it be nice if we had ways of getting money without having to work for it? If there was some way it could just accumulate? What a lot of people don't realise is that it actually does if you own a home. This might sound a little strange, but it makes sense once it's explained, and it is actually a good way of increasing your personal wealth if done correctly.
First of all, if you want to increase the amount of equity you could get it helps to first understand where the value of the equity comes from. Essentially it is the value of your home with two main attributes you need to consider; first of all the actual CMA value of your property and secondly how much of the mortgage you have left to pay off. The equity you can claim is basically the difference between the two.
You might be tempted to claim equity early on for a little extra cash, you might be tempted to use your home to pay off debts and finance various purchases and home improvements but these are things you should generally avoid where possible, not only because it decreases what you could have gained in the long run but also because failure to make payments and using your home to settle debts could ultimately result in you losing your home.
There has never been a better time to pay attention to your equity, because house prices are rising again, and the higher the value of your home is the greater the amount of equity that's in it. Of course what you need to remember is that you should be aiming to pay off as much of your mortgage as possible, as this will also increase the value of the equity you could get. Of course wait too long and the value of your home could easily drop again – it is important to time it right if you want to get the most from the equity. There are of course a few things that you can do in order to build the equity in your home, thus allowing for an earlier or more comfortable retirement in the future.
First of all is paying off your mortgage. This might mean a higher down payment initially and extra principle payments. One of the main things to think about with a mortgage is the interest, getting a short term mortgage is better for equity but it does mean that you're paying higher interest and the payments you make are higher. Of course this is not as much of a problem as it used to be because the interest rates on mortgages are dropping, however this doesn't mean that a short term mortgage is going to be easy all of a sudden.
So – while the amount you owe gets smaller the value of the home grows, once your mortgage is completely paid off all you have to do is sit and watch your equity grow. There are of course things you can do to increase it, once your mortgage is paid off you'll probably be wondering what to do with the money you earn that used to be spent on payments. The best thing you can actually do is invest it into your house – home improvements to increase the value of your home. This can be small changes such as re-wiring, decorating and so on and so forth or big changes such as extensions, conservatories, garages and loft conversions. Having a new kitchen or bathroom fitted can also make a few thousand pounds worth of difference.
Naturally when you're looking at home improvements it is important to stick to something you can afford, but don't forget you are looking for something that you're not only going to enjoy but that will also increase the value of your home to benefit you further down the line. Once you are satisfied it is important to get your home properly valued by a CMA, not only does this tell you exactly how much your home is worth but it also tell you how much equity you should be getting, which means you aren't just claiming equity and trusting the word of the companies in question.
Author Bio:
Kate currently writes for Simple Equity Release, a company that can help you to make instant money on your home.