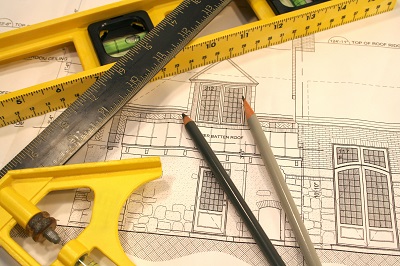 Many homeowners would love to change the look of their old homes and give them a brand new look. Depending on your lifestyle and needs, you need to gather as much information as possible about home renovation before commencing the work. Invest your time and effort evaluating the best design to suit your tastes and preferences as well as your budget.
Home renovation can at times be a stressful thing especially with contradicting suggestions from family members, rising costs and overwhelming choices to pick from.  However, when you plan for the renovation carefully it becomes an exciting experience watching your home gradually get a new great look. It's worth mentioning that you should have a blueprint so that you don't waste your money, time, and other resources in the project. Without a clear design of the home renovation you want, you will be working on a trial and error basis which can lead to wasting of resources. Here are some home renovation tips that will give your home a brand new look while making the process as seamless and stress free as possible:
Crosscheck the Contractor
Getting a reliable and reputable contractor will set the tone of how the renovation experience will be. Get recommendations from your friends and family for contractors they have worked with in the past and were satisfied with their work and etiquette. Get at least three contractors and set some time aside to have an interview with each of them. You should not only be interested with the contractor's skills and experience but also how well he listens and communicates to clients. You need to work with someone who will listen to what you have to say while at the same time communicate effectively with other stakeholders of the project.
Plan Ahead
This is a rule of thumb that applies in all aspects of our lives. If you want to complete a particular project successfully, then you must plan ahead. Don't wait for the constructing company to give you options; you should present to them what you need. When you know what you want it will be easier to get a contractor who matches your specific needs. You can browse the internet or talk to friends and colleagues for ideas. The last thing you want to do is to spend so much money on the renovation project because you are not settled on what you want. There is a mantra that goes like "failing to plan is planning to fail." Ensure you plan adequately for the project.
House Rules
During the renovation project, there will be numerous people going in and out of your home who you cannot manage to keep an eye on. To avoid stress, let the people renovating your home know the house rules right from the start. Some of the things are; no smoking in the compound, no drinking and the list goes on.
Get All the Finer Details
It's of paramount importance you ensure that every detail about the renovation is put down in writing by the service provider before the commencement of the project. Before putting any money in the project, make sure that you understand all of the finer details of the entire home renovation work. There is nothing as bad as committing your money in the project only to realize later that some part of your idea wasnot captured in the contract. You may end up spending more than you had planned for.
If you don't understand the process, it's imperative to ask the constructor to explain the whole process so that you can be reading from the same page.
Clean the Mess
It's of utmost importance that the renovation crew cleans up the mess after the renovation work. This is because the home renovation will create a lot of dust and other debris which if left unattended can even cause health problems to you and your family.
When paying a construction company to renovate your home, ensure that they have built everything according to your desires and needs. You are paying them a lot of money and in return they should deliver excellent work.
With the above discussed tips, you will be able to go through your home renovation without being stressed or losing your patience. When you know what you want from the word go and have everything in writing, your renovation work will go smoothly.
Ian Duncan is a freelance writer specializing in construction and home renovation. Her content is usually linked to https://derekgreenconstructions.com.au and has helped so many people get their dream homes.