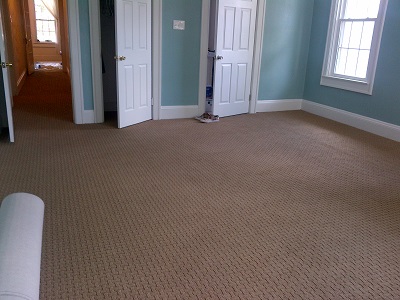 When you are mulling over the options for flooring in your homes or offices, carpets are going to be a must in the list of probable options. And it can be a great option for many reasons, for example carpets come in many different colors, it's easy to install and remove (and then reinstall), and they are available in many different price ranges. Carpet flooring is soft, and absorbs sound like few other types of flooring can. Carpets are one of the best flooring options if you have small kids or elders in your family. Not to forget the warmth, and homely feeling you will get. All in all, carpets can be a great flooring option for more than one reason.
At the same time, there are some drawbacks as well, for example the maintenance cost. So you need to be very careful when buying a carpet, knowing that you will be living with that carpet for quite some time, so you need to mull over your decision from all aspects.
Following are some important considerations when you are looking to purchase a carpet.
The Traffic
Carpets are available in many different types, styles, colors, and loops, which is good, because you can choose the one according to your needs and requirements, for example, the kind of foot traffic you will be having in that particular area. If you are looking to install a carpet in your office or some commercial area with a lot of foot traffic, you will need textured carpets, or high-density loop carpets, because they are durable and they won't show footprints anytime soon.
You should also think about the residents. We all know that carpets can be a problem for someone who's prone to allergies or asthma, because they can hold dust, and allergens. In this case, you can choose from organic ones, made from cotton, or grass husks.
The Color
The second thing to consider is the color. Carpet (or any other flooring for that matter) will play an important role in the overall look and feel of your room. So you need to choose the colors and design carefully. If you aren't sure about the colors that will sync with the overall interior of your room, then you might end up buying a carpet that looks great but appears totally out of place once you've installed it in your room. Apart from the interior, you need to think about the feel or mood of your room. Last but not the least, you should keep the maintenance factor in mind, light colors will look beautiful but they wouldn't hide stains or footprints the way dark colors can.
Maintenance
One of the biggest drawbacks in carpet flooring is that carpets are difficult to clean or maintain as compared to some other options like marble floor or tiles. But there are many types, which are relatively easy to clean or maintain. For example, you can go for carpet tiles. Good thing about carpet tiles is that when there's a spill or stain that doesn't go away, you can simply replace that area with a new tile instead of replacing the entire carpet which is not feasible. Similarly, if you have got kids or pets in the home, you shouldn't really use high end rugs or fancy carpets, for obvious reasons. If maintenance is your main concern, you should ask the salesman to suggest some carpet types which are stain resistant, and relatively easy to clean, and maintain.
Budget
Just like it is for any other purchase decision, the budget will play an important role. Good carpets can be quite expensive; on the other hand, cheap carpets wouldn't last long, so going for the cheapest option can be a "costly mistake." So it's important to go with a flexible budget (if you can afford) and focus more on getting the carpet that meets all of your requirements instead of looking for the cheapest option.
Bio: S. Ryan is a home improvement blogger, writing mainly on topics related to flooring and wall decoration. For carpet installation Phoenix by licensed professionals, you can try visiting the link, where you will find a huge variety of carpets in different colors, and patterns.