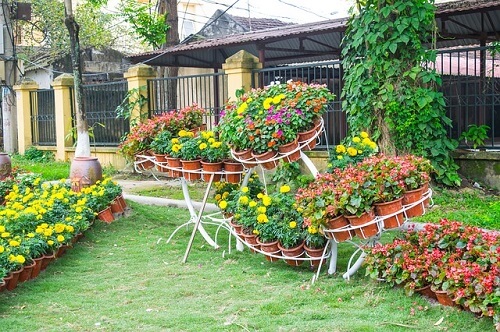 Most homeowners dream of having an attractive and appealing yard that family and friends can enjoy. Creating a great outdoor space isn't as difficult as you might think, and can be done fairly easily even if you don't consider yourself to be an expert gardener or landscaper. However, you should be prepared to work hard and to invest some of your time and energy into creating the perfect outdoor space.
Use Yard Design Software
Having the right tools available can go a long way towards overcoming some of the challenges associated with designing a new outdoor space. You can make sure that you don't waste your money and time by using some of the landscaping software that is available. These allow you to research and compare different looks for your outdoor space and have plenty of imaginative and creative ideas to get you motivated.
Look at Landscape Websites
If you aren't familiar with using one of the yard design software packages available, there are dozens of useful and informative landscaping websites. Whether your goal is to create a stylish and chic looking outdoor space, or you prefer the more traditional cottage garden, you can find all the ideas you need by researching online.
Do Your Homework
To avoid making mistakes that can potentially be time-consuming and expensive and cause you to go over budget, do your research and plan your landscaping project before you actually begin the work.
If digging in your yard is a part of your landscaping project, you will need to know where any cables or pipes for water, electricity or gas are buried before you start digging. It can cost a lot to fix a damaged utility cable, and of course it can potentially be dangerous to come into contact with them.
You should also make sure that you don't have any local zoning laws or other restrictions that might prevent you from carrying out your project. Planting trees or foliage or altering your yard significantly often isn't allowed in some communities with a homeowners organization.
Always make sure that you have researched and understood any local zoning laws and restrictions that might apply to you. It can be costly to start digging up your yard as part of a major landscaping project, only to then be told that you aren't allowed to do that after all. The proper research can keep your project on track, and can help to save you time and money, and ensure a stress-free and successful landscaping project.