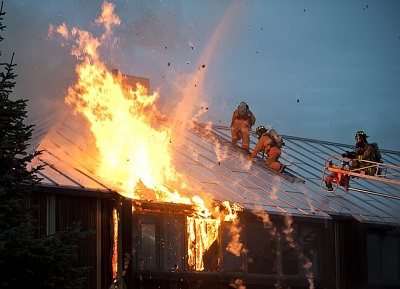 Natural disasters and accidents are two things that are relatively difficult to predict and as a homeowner, you never really know how your home will be impacted as a result of flooding or a fire. There are a countless amount of families that have been negatively impacted as a result of fires either in their homes or in their businesses. With the help of The Woodlands fire damage teams, your property can be reclaimed after a fire, though there are a few things that you should expect.
Tip 1: Expect Damage to Your Home
The first thing that you need to think about before you re-enter your home after a fire is the fact that you will be encountering significant damage to your home. In order for firefighters to gain access to your house there is a high probability that doors, walls, and windows will be broken down. Regardless of how much damage there is, remember that it can all be repaired.
Tip 2: Expect Loss of Personal Items
Another important thing to take into consideration is that there will be a loss of personal items. Your furniture will be damaged, electronics could be sopping with water, and more. Between the fire, the water used to put out the fire, and the smoke, most of your personal items will appear to be write-offs. This is another large reason as to why you will want to consider The Woodlands fire damage teams to help restore the condition of any furniture and personal items that aren't irreparable.
Tip 3: Dealing with Strong Odors
If you've ever had food burn in your oven or if you've had a bonfire, there's always a strong odor associated with things being on fire and this also applies to your home. You might expect the stench of smoke but there will also be a more prominent stench of burning materials, clothing, and furniture. This smell can become even worse if there is any development of mold but with a cleaning company, these odors can easily be removed.
Tip 4: Expect Longer Insurance Claims
One of the main reasons as to why your insurance claim may take longer than usual is because of the amount of items that you will have to inventory to claim against your homeowner's insurance. You will want to go from room to room and envision all of the belongings that you once had, if you don't already have a list of your belongings. It's important that you keep your insurance adjuster updated in terms of any concerns that your family might have.
Tip 5: Expect High Emotions
Losing the belongings in your home and experiencing a fire is clearly something that is traumatic. Every single person in your family will be impacted by the event and so you can expect emotions to be high. Remember, not everyone will react in the same way and so it is important that you keep an eye on the mental impact of the disaster not only when it happens, but several months down the road as well.