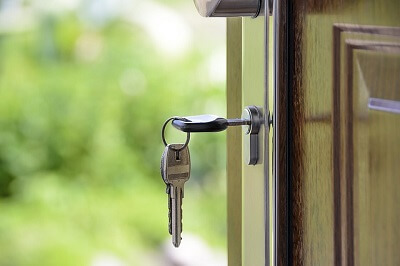 Renting out your property is a great way of making extra money from the assets you have, whilst also providing somebody with a place to live. One of the most difficult and time consuming tasks for any landlord is finding renters who will not only rent the property, but stay there long term and pay their rent on time.
In order to find good tenants –who will look after the property- and stay long for a longer period, it's essential that you keep your tenants happy and contented. No tenant wants to feel like they are being mistreated or ripped off; so it's no surprise that the best landlords get the best tenants.
Outside of the property
The first thing potential tenants see if the front of the property; the outward appearance of a house or apartment can cause a potential renter to back off immediately, that's why it's essential to make the property as aesthetically pleasing as possible.
Clean the walls and windows at the front and back of the property. Trim, weed and mow the lawn, removing any excess leaves and clutter, and put out some nice patio/garden furniture along with a few nice plants or flowers.
Consider giving the walls a fresh lick of paint and re-tarmacking the drive to get rid of any cracks or holes. Make sure rubbish bins are tided away and are not on show.
Inside the property
Inside the property, make sure there is ample living space. Get rid of any unnecessary clutter, old or broken furniture, and consider investing in having existing upholstery professionally cleaned, as this can make it look fresh and new. Professional cleaning companies can also steam clean carpets, which not only makes them appear new, but helps to get rid of dust and bad smells.
Make sure all repairs are taken care of, such as leaky taps, rattling pipes, exposed wires, cracks in the walls and broken tiles. Most importantly, make sure that any issues regarding damp and mould are dealt with properly (and will not return). Mould and damp are some of the biggest things that put renters off, and cause conflict between renters and landlords.
Know the area
Landlords who live locally tend to have better luck with their renters; this is partially because it allows them to take a hands-on approach to any issues they may have –but mainly- it's because they know the area well.
If you don't know the area, invest some time in getting to know the area; make a note of the local amenities, proximity to the city, parks, beaches and other attractions.
Cater to your target market
In order to get renters in, you need to sell your home effectively to your target market; whether that's families, students, young professionals, retirees or couples.
If you're in a student area, important features include closeness to campus, local transport links, closeness to the library or other university buildings, study space, etc.
Young professionals will be enticed by the property's location to the city, and employment opportunities in the area.
Families will be drawn to places that are in the catchment area for good schools, or closeness to amenities, local parks etc.
Find out this information and use it to sell the property to potential renters. These questions are likely to come up when scrupulous viewers come to the door.
Get a clear idea of the running costs of the home
It's important to know –and if possible, reduce- the running costs of the home. Make a note of the annual heating and electricity bill, as well as the council tax bracket.
Reduce running costs by investing in proper cavity wall and loft insulation, as well as energy saving windows and light bulbs. Make sure the boiler is properly insulated, and the radiators have reflective foam behind them. This will make the home cheaper to live in and more eco-friendly, thus increasing the chances that renters will stay for longer.