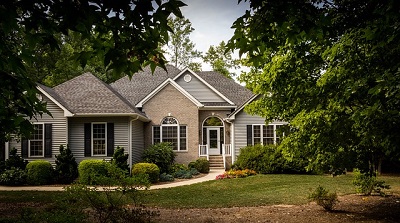 Preparing your home for sale is always a daunting task. There's packing, cleaning, arranging inspections, dealing with the real estate agent, and all the while you may be looking forward to moving into your new home and dealing with the details of that too. Everyone wants to get a great sales price on their home, meaning you have more capital for buying your next home. But how do you really ensure your home sells for the best price, and what can you do to add value and help it get there? Take a look at the following tips for some ideas.
Keep Up Maintenance
Maintaining your home through regular care and maintenance helps to hold the value when it comes to selling. Of course most buyers don't want to deal with a home that requires a lot of work and repairs before they can move in. Keep an eye on the plumbing, the condition of the fixtures, the roof and attic, the walls and paint, carpet and flooring, even the garden outside.
Staying on top of things from week to week saves you a lot of time and money in the long run. But if you've let the repairs and maintenance get away from you, it might be time for a more dedicated and professional approach.
Repair any Damage
If the maintenance around the house has gotten out of hand, it's likely you are going to have a few repairs on your hands before you sell the house, if you really want to get the best value out of it. Your real estate broker may be able to assist you in inspecting the house and pinpointing areas that need to be addressed to help you help the best sale price. Putting in a few hundred dollars to do the repairs and get the house back to mint condition can add thousands in the selling price, which is an exciting prospect.
If you don't have the time and money to do repairs, and you want to sell your house quickly, cash home buyers might be an option to consider, as they can buy the home as is, and do the repairs themselves later, saving you time and money.
Don't Neglect the Outdoors
While you spend most of your time inside the house, the first thing a buyer sees when they turn up on the doorstep is the garden and the front exterior of the house. While few of us have time for gardening these days, an unkempt and messy garden will really detract from the value of a home. If you are looking to sell your home, consider bringing in gardeners or landscapers to bring your gardens up to scratch, or even to change the look of your garden to something more low maintenance.
Pay attention to any work that might be needed on the exterior of the house because this will be noticed. A fresh coat of paint, cleaning up the gutters, or replacing broken or missing roof tiles goes a long way to giving the home a more polished look that adds value.
Renovate Cramped Old Spaces
Open plan, airy and modern living is what's in demand these days, and buyers are less likely to pay top dollar for cramped, old fashioned, boxed in spaces. Bringing a fresh and modern look to your home could be as simple as adding a new coat of paint, or replacing fixtures and décor in the bathroom and kitchen. But if your home contains non-structural walls that close in space, taking out those walls could give your home a more open and flowing feel. A home where the kitchen flows into the dining room, which flow into the living room is very much in demand these days, and incorporating such as design into your existing home will really add a lot of value.
Adding windows and light also helps to create a more open and breezy living space, so if you are planning to do some more serious renovations, keep this in mind to maximize the value in your home.
These tips can help to boost the value of any home, meaning you can sell your previous home more quickly and for a better price, leaving you to move on and enjoy your new home.