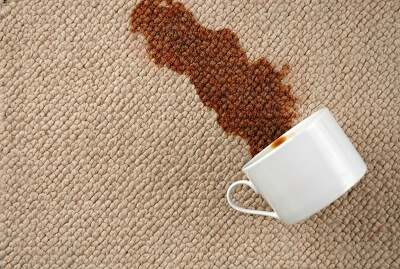 It is only fair that your Smartphone should help you access many services, especially in the area of home improvement. Carpet cleaning is always a technical subject and you should get the quality service you deserve and all the tips you might need to ensure the job has been done properly. Here are a number of apps you can use.
TMF Forum
If you would like to access a range of home improvement services, this app takes you to a forum where such providers have set up shop. Apart from being a free app, the upgrades are free. New features are introduced every month. Some of the services you can access through this service include carpet cleaning, restoration of water damage, janitorial and maid services, power washing and window washing and provision of portable machines and truck mounts.
FixIt by Snehta
This app allows you to access instant bids on a range of service and home repair needs. Some of the services the application helps you to get a quick quote on include carpet cleaning, flooring, garden and lawn, house cleaning, cooling and heating, electrical repair, auto repair, shower and bathroom work plus installation and repair of appliances.
Dry Foam Carpet Cleaning
Lots of homes have carpets, cheap or expensive. Carpet cleaning is a major issue, especially if it has not been washed for a number of years. If you are looking for dry foam carpet cleaning services, this app ensures you have accessed the service. Dry foam cleaning of a carpet means the moisture level is highly lowered. The dry foam comes with about 10% water and 90% air. Using this form of cleaning your carpet helps to cover a wider area fast while avoiding floors that are wet. It is made using great quality of foam capable of excellent absorption. In case you want dry carpet cleaning or guide on dry foam cleaning of carpets, this is the app to download.
Carpet Cleaning
It is not easy to ensure your carpet is clean and looks new. The carpet has to be regularly maintained if it will last longer. If you can vacuum the carpet each week and disallow shoes from stepping on it, a good quality carpet can give an excellent service for a number of years. Constant vacuuming will ensure grime and dirt has been kept away from the carpet fibers. This app ensures you get great tips on cleaning your carpet, the combination of solutions to use and how to do it, including home based solutions. You also get to know the kind of machine you need to choose, preparing the carpet for cleaning, making personal spot removers, cleaning spots properly and how you can maintain the carpet once it has been cleaned. In short, no matter what kind of information on cleaning your carpet you might want, the Carpet Cleaning application have you covered.
Carpet Cleaning Tips
Perhaps you are sick of smelling that stale and putrid odor given by carpets, especially if you have pets at home and people are always stepping on the carpet with their shoes. The Carpet Cleaning Tips free app shows you the various ways of cleaning the carpet so that it can smell fresh and look new.
Rachel has written this article who works with Cleaner London,a professional cleaning company in London.