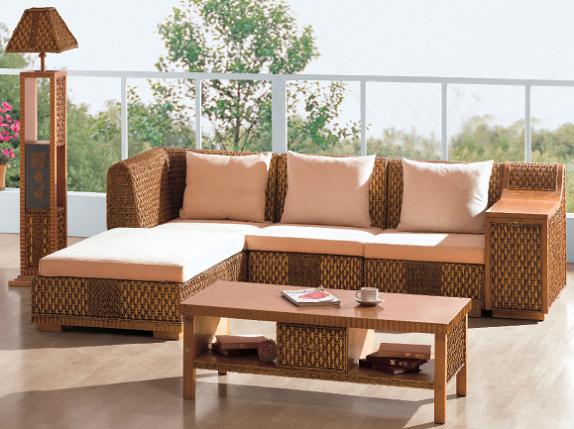 Before you go out and buy the first piece of furniture that catches your attention, consider asking yourself some questions.  Is it going to match my home and other furniture in the house?  What will it be primarily used for?  Can I afford it?  Larger furniture items such as sofas, beds, and futons can be costly and time consuming to get rid of.  And you probably don't want to fill your storage up with smaller items you decide to switch out.  So when shopping for furniture, make sure you buy something you know you won't regret soon after buying it.
Consider The Whole Household
When buying new furniture, it is a good idea to think about whom in the household will be using it.  For example, if you know someone spends a lot time watching television, you may consider buying a recliner instead of a non-reclining sofa.  Or in a household with younger children, you may consider staying away from furniture with glass.  You might end up with little fingerprints on your glass table or even a broken tabletop.  If you own cats and dogs, you might want to stay away from linen or wool furniture.  Those types to materials are more prone to scratches and are harder to remove stains and hair.  Instead, if you are a pet owner, you may want to consider furniture made of leather or microfiber.

Do You Have To Buy Brand New?
With websites such as Craigslist and other online marketplaces, it has become easier to find second-hand items without having to make a long commute or deal with shipping.  A lot of barely used or sometimes even unused items can be found locally and at a bargain.  So unless you are set on buying something brand new, it is worth the shot to see if you can save some money buying (barely) used items.
Carefully Consider Large Furniture
When looking to buy a sofa, consider where the piece of furniture will go.  If you are planning on buying one for the family room or the rec room, you might want to avoid getting anything too classy.  Furniture placed in a family or rec room will generally experience more wear-and-tear and are more susceptible to spills and accidents.  A living room where you might just use for tea or meetings for instance might be more ideal for a classy, leather sofa.  Also do keep in mind of the size when buying large furniture such as sofas and beds.  Regardless of how big your house is or how much space you have available, make sure you can fit it through your door.  Take accurate measurements of the doorways and hallways in your house to guarantee movability.
Do You Already Have A Theme In Place?
If you are not starting with an empty room, consider what you already have in the room.  Do you have rugs, paintings or curtains?  If so, try to find something to emphasize what is already there.  You do not want go out and buy a new dining table to come home and realize you have to replace the rug underneath it because it doesn't match.