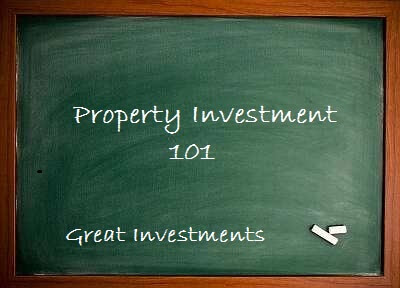 When it comes to buying an investment property, there's a very particular process that should be followed. It's a little different to buying for personal use, as there is far more for you to potentially be liable for. If you're planning to let the chosen property, there's a whole host of structural and safety features that have to be considered. It's a delicate balancing act between finding a property that's investable, and finding one that's safe and secure. It needs to be spacious, warm, light and well ventilated.
If you wouldn't live in it, it's probably not good enough for a tenant. Then again, there's the issue of profitability – the property that you pick has to be able to command a reasonable rent price. It's no good spending money on the installation of safety features, only to later find that your property isn't well regarded. Finding an investment property can be a difficult process, but it doesn't have to be a nightmare. Here are some tips and tricks that you can use to help you find the perfect home.
Location, Location, Location
When it comes to finding a great investment property, location is everything. It's what most renters look for, and it's what you should look for too. People don't move into particular areas, because they want a particular house – they move into particular houses, because they want to live in a particular area. One of the most profitable techniques is to invest in an 'upcoming' region. This doesn't mean the most expensive region that you can find, because high rent prices put tenants off. It refers to an area that is just about to emerge as a promising place to invest, says expert Simon Lambert. Look for areas close to cities that are being redeveloped and reshaped. This is where you'll find most market value.
Think About Your Tenant
If possible, you should have a particular kind of tenant in mind when you pick a property. A house meant for students is bound to be very different to a house intended for family rental, so it's vital that you know what kind of properties to look at. It's also a good idea to research the area that you have chosen. According to RealBusiness.co.uk journalist Harpreet Garcha, there's no point buying a large house where small properties are in high demand – and vice versa. You should think about how much a large property is going to cost you, if it stands empty for a long time.
It's Okay To Compromise
The fact that you're not planning to live in this house should make your choice much easier. It's not as if the various fixtures and fittings have to personally appeal to you – just so long as they are in a good condition. Don't be afraid to compromise on decor and design features, because these things are very easy to fix. One thing that you should never compromise on is damp, not unless you've got lots of spare cash lying around to treat it. Otherwise, don't worry too much about the fixtures and fittings, say the experts at Your Investment Property. This is a rental not a dream investment. Most people think of rented homes as stepping stones, so they don't expect every fixture to exactly suit their tastes.
Author Bio: Luke Grafton writes for an online property magazine. He recommends www.balgoreproperty.co.uk for an advanced level of information and advice on finding a great investment property. He can usually be found blogging investment tips and tricks for the benefit of UK investors.