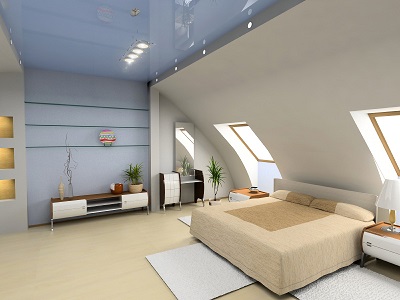 Every now and then we wish to have some extra space even if we are quite satisfied by the room we have in our home. Most of the times when we need some extra space are those moments when our relatives or friends come for extended visit or overnights. In those moments we wish to make a loft conversion and have another or two rooms more.
Here are some firsthand tips and tricks by reputable London based loft conversion company for those homeowners who think and have an idea to make a loft conversion in the near future:
1. Stairs. Consider where will be the position of the stairs which will go from the current top floor in your home to the loft. They need to provide a good communication between the main living and working space and the loft. Make sure they do not take too much space in your main living area. The size of the stairs depends on how many times you, members of your family or your guests will use them. If you like to move the main bedroom or kids room into the loft space then the stairs must be full size and create convenient access to the rest of your home.
2. Bathroom or toilet. If you consider creating extra living room in your loft then it will be of a great importance to try to squeeze a bathroom or at least a small en-suite shower room with a toilet. It is quite unpleasant if you, family members or your guests need to go up and down a dozen times in the day or at night…
3. Colors and décor. Usually most of the loft spaces available are less spacious than the main living floors. Have this in mind when you are choosing furniture for your loft. Using smaller pieces of furniture will provide you with almost the same comfort as larger ones and will leave more space so people who will use this loft can move around more comfortably. The best colors for loft conversion are white or light and bright colors. This will make your loft look more spacious. By choosing sliding doors for the furniture, closets and even the rooms (if there are more than one room in the loft), you will save an extra space.
4. Built in storage. Think of what space you will not use and reserve this space for built in storage. This is especially useful for the lofts with sloping ceilings.
5. Lighting. Have in mind that your loft was probably not planned for a living. This means that you can have a loft without natural light. Try to find out where you can open windows or how to solve the problem with the insufficient natural light – the easiest solution is to install roof-lights.
6. Profit. It is not uncommon to undertake a loft conversion just to make some extra profit when selling your home. If you are planning to sell your home in near future consider a loft conversion as an excellent business opportunity.
We hope we gave you some new and interesting insights about your loft. Loft conversion is not uncommon and you can also give a thought or two about this in order to provide some extra space for you and your family and make your home a better place for living.