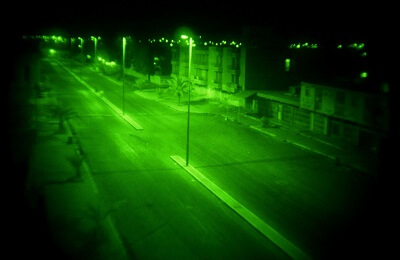 Night vision is a technology that is very effective if used properly and must be correctly installed. If put up wrongly, it could be rendered useless. However, while damaging great equipment is not easy, it is not right to expose night vision types of cameras to a lot of light to avoid wearing them out. Before you rush to the electronics store you must ask yourself why you need the night vision unit and whether you can afford its implementation. The last thing you would like is something that does not work well for you or is ineffective in its operation presumably offering surveillance to your home.
Talk to experts if confused
Right from the start, if you feel confused about any form of a security camera surveillance system, find a real expert to talk to. So many are accessible live on the web, meaning you do not have to leave your home to rush to their offices to be tried on the various items you need for your own use in the area of surveillance. The   most important thing is to ask about the system you are looking for, its cost and efficacy once it has been added into a certain part of your home. This is where the night vision unit comes into mind, especially if you are a homeowner or business owner with lots of dark corners around that people with criminal intent could use to terrorize your home or steal from you.
Support important
Support is important before you consider using the various products you are being provided. Also, if you have never installed a night vision unit or any other complex camera surveillance system, you need guidance to do it properly, especially if the system is sent to you via mail after purchasing it online. Night vision works wonders to every home and also knowing the various levels of maintenance will highly transform your security level.
The world of night vision
When lots of people are thinking about night vision, what comes to mind are infrared scenes usually propagated in movies or wildlife hunters and film makers. In the real world, night vision is not something as fantastic as movies might want to make you believe but they are very important in the area of surveillance. Whether an area is as dark as the night, it will be clearly visible, especially in non illuminated indoor environments.
Not just for the night
Night visions implementation is not only for the night or offering surveillance during the night. If you have a specific facility that is very dark with lots of storerooms on the back, there might be no need of lighting it up so that a surveillance camera can be installed. You will find infrared camera with LED lights on-board that could also provide the same needed surveillance. If you are a small business owner and you are considering saving some electricity, some night vision devices with LED lights are worth looking into. In fact, if you do not intend or want to have a room lighted, they can save you from doing it.
About Author
JP is a technician who installs security systems for premium properties. He occasionally shares his experience via his blog on how technology innovations in home security camera system and how it has made life easier for house owners and lowered the risk of security breach with good CCTV security system.