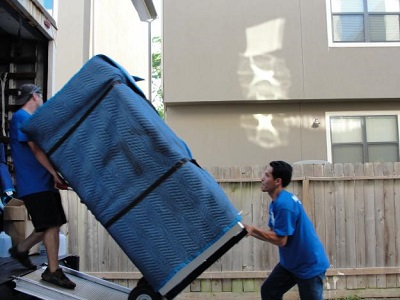 Many people think that hiring professional movers is very costly, but that is not really the case all the time. Therefore, in an attempt to save some money people have to take the  help of friends and family when it comes to packing for shifting. Once you look into all the aspects and expenses, then you will come to realize that this is not really a cost effective method of saving some extra cash. There are other ways by which money can be saved and that can be done by hiring professional movers, who will handle everything for you when it comes to packing and moving. They will make sure all the furniture, appliances and other stuff is moved to the new place safely and in good time.
Hire Professionals
A professional moving company will provide you with professionals who know their task inside out and will make sure that each and every aspect is looked into professionally. They will pack furniture accordingly, fragile and expensive home appliances will be packed accordingly in short, they will take care of everything how it should be taken care of. They are highly experienced and they will create an inventory list of all the items for you. They will safely load and unload all the items and will be accountable for any damages too. This will help you avoid a lot of stress, save time, energy and confusions too, as you do not have the experience for it and the energy too.
Transportation
Professional movers will leave you satisfied once the job is done. Furthermore, they will also look into the loading, unloading and transportation. They will also be accountable for any damages or loss of any products. By hiring experts, you will not have to worry about transportation, rent and get involved with loading and unloading items in the truck. Once everything gets to the destination they will not only safely unload, they will also place all the items in their assigned rooms, which will make the job very easy for you.
Insurance
Professional movers in Los Angeles will also offer insurance for your goods, if you go on to buy the complete insurance from the hired company they will be accountable for any kind of loss or damages that may take place. Knowing that your goods are in safe hands will release you of a lot of unwanted stress and make life and moving a lot easier for you.