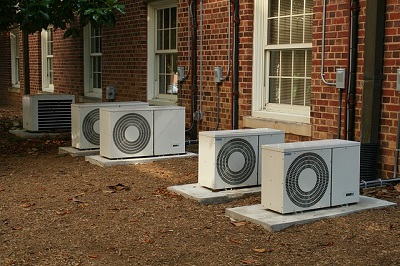 Summer season calls for desperate measures to acquire air conditioners. The unbearable heat requires one to acquire a quality air conditioner. Prices for air conditioners usually sky rocket during this season. Here are some simple tips you can use to get a quality air conditioner within your budget.
You need not worry. These steps will enable you acquire a good air conditioner within your budget.
Decide
There are limited options for air conditioners. It is, therefore, easy to make a decision regarding the air conditioner you want. Consider the size of the room you want to cool before purchasing an air conditioner then buy one appropriate for that room. Here are some models to choose from:
It is lower budget AC which can be plugged to your regular power supply and can be moved from room to room easily. AC installation procedure is not needed for this type of AC.
This is mid-range AC. This type of air condition fits on the bottom or top of any wall or window. It is comparatively difficult to install and cannot be operated from the normal power supply.
There are several high budget systems like split system, ducted system, and central system if you want to cool down a large area, you should choose these options. Below are their specifications.
You can choose this if you want to cool down any central room or hall. In this system the air pipe is connected to the ceiling or the floor through vents.
There are two components in split system. There is the compressorthat is fitted on the outside to minimize noise and another component that is placed inside either in the ceiling,on floor or against the wall.
This system can do both cooling and heating, so there is no need to spend more for a heater during the winter.
Star Rating
Compare power rating and consumption of the various models before finally settling on one. Compare the energy of the star rating. The higher the star rating the better it is in energy consumption. Choose one that is energy efficient to save on electricity costs and also for durability.
Installation Quoting
You need to install the conditioner after purchasing. Check the different installation companies to get the best dealer. If you need basic installation, then go for the cheapest. If the installation is complex, you need a professional to minimize errors. Choose one that is appropriate for your budget depending on your installation.
Maintain Safety
Avoid installing the air conditioner yourself if you are inexperienced. You might injure yourself or damage the machine. Always seek the services of a professional. You can bargain with the professional based on your budget.
These are just some simple tips to enable you get a good air conditioner. You are the one to make the final decision based on your needs. Most of all, ensure safety whether it is at home or in the office.
Author bio: 
This article was written by John Peters, a construction engineer with years of experience in the field. To share more details about air condition, John Peters he took help from several websites for updated information and www.scholzelectrical.com.au is one of them who gives air conditioning installation service in Brisbane area.