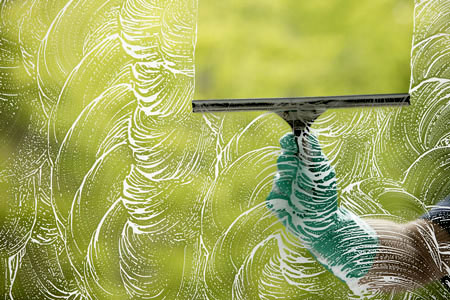 Window treatments are always an issue and getting them right is always a problem. For those people with allergies, summer and spring days are not easy to cope with and returning home to sterile surroundings is always a source of deep solace. Nonetheless, if the home has areas capable of building up lots of allergens and dust fast, especially the windows, you might need to find a window treatment you can clean with ease.
Reason for a particular window treatment
To ensure you haven't made a mistake with your window treatments, figure out why you are looking for those particular treatments. This can be issues to do with privacy and you must find the best capable of satisfying all your privacy needs. Also, others want particular window treatments to control light and knowing the available treatments for such an undertaking helps in narrowing down the various selections around. For others, aesthetics are everything and the window treatments must give the most audacious look desired for the kind of design style you have for the windows. Beyond that, there are other window treatments you might want today that you can also clean with ease.
Curtain panels and draperies
Curtain panels and draperies are mostly created using fabrics with different designs added such as rod pockets, tab tops and pleats. These are easy to hang from drapery pins and rings on traversing rods, medallions, curtain rods as well as other system of hanging you might have in mind. Their style also varies right from tradition all the way to modern, eclectic to contemporary all depending on the style, pattern, color and fabric. Curtain panels and drapers are also easily dressed through the use of scarves, cornices, swags and valances and are also very functional, providing the transparency, aesthetic feel or privacy you might be seeking.
Vertical or horizontal blinds
It is also possible to find the blinds vertical or horizontal while they are sometimes made using a number of substances such as synthetic materials, wood or metal. Their style and color also vary, sometimes embellished with decorative and colorful banding with blackout and privacy functions while at the same time very versatile. You will find different styles with remote controls and top-down bottom-up functions, making them very handy for those windows in tall buildings problematic to reach.
Shades
You will also find shades are also available in synthetic and natural fibers, wood and fabric. Just like blinds, shades can be clean and modern or availed in swags and slouch makes for those who are looking for traditional designs. They are a good choice for those who would like some light to be allowed in, blackout for a better slumber or those inclined on privacy. They can also be provided with remote controls and bottom-up top-bottom embellishments for windows that are higher and larger.
Shutters
Different shutters are made through synthetic and wood mixed materials or purely wood and are the choice for those who want both privacy and light control. These window treatments are also used to meet the desire for contemporary and traditional designs among other designs a window might require.
Michelle is a interior designer and decorator. In her free time she loves to blog and share her design ideas via her blog. She is an expert at choosing the perfect blinds for any house. She relies on blind repair services by OC Blind Cleaners only in Orange County.