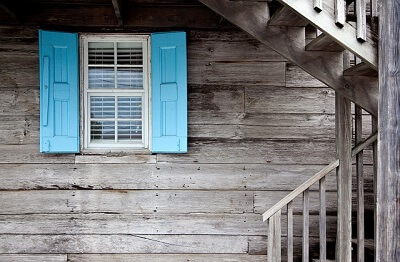 If you were never interested in finding the best home window tinting services, perhaps you will be once you discover the numerous benefits it can give you and your family. Topping the list is the amount of money you save on energy bills come the scorching summer months. It is this time of the year when the sun is the hottest causing your electric bills to spike up. There are various types of home window tint to choose from that are not only cost-efficient but will also contribute in keeping your home cooler. So exactly how does window tinting work? Read on to find out.
How Window Tinting Works
The sun's rays have three components namely: infrared light, visible light, and UV or ultraviolet rays. Every time heat hits your glass window, the tint will then block these UV rays from entering, minimizing high levels of heat and light that pass through. There are highly efficient window tints that are now available in the market which can actually insulate windows which can increase both heating and cooling season electricity savings. Window tinting is less expensive than buying expensive window treatments or replacing your windows altogether.
If the amount of money you are going to save is not enough to convince you to hire a professional home window tint installer, perhaps these added benefits will.
Longer Furniture Life Span 
If they had a choice, people would rather keep their blinds and curtains wide open in order to fill their home with light and liven up the room with the beautiful view from the outside. What's stopping them? The harmful rays of the sun that can easily damage furniture. It causes rapid fading on your carpet, wood, and fabrics.  So what better way to enjoy the light entering your home minus the fear of furniture damage?  Find and hire the best home window tinting services you can find.
Say Goodbye to UV Rays 
If you think you're safe from the sun's damaging UV rays just because you're in the comforts of your own home, think again. As long as the sun is freely entering your home without any filters, you're still in danger of the harmful effects of the sun's rays. Now there's a fast and easy way to protect you and your family by having your windows tinted by the pros. There are lots of types of home window tint to choose from and some can even reduce the UV rays up to ninety nine percent. So don't take any chances because premature skin aging, actinic keratosis, liver spots, solar elastosis, and an inflamed cornea caused by the sun's UV rays can be easily be prevented.
Added Protection and Safety 
As much as you don't want them to, accidents do happen, and when your glass window breaks without it having any protective film, the glass fragments sprayed inside your home can cause injury to you and your family. This opening also lets rain water enter your home causing further damage. But if your windows have protective films attached to them, it will stay intact even when broken. The film also keeps your window more bump and bang resistant.
Cutting the Glare 
Everyone loves the luxury of direct sunlight especially during early morning. You feel energized and no longer find the need for extra lights. It's virtually impossible to relax or focus on your work when there is glaring caused by too many lights. Tinting your window gets rid of this problem letting you have the most out of sunlight.
Great Indoor Pool Parties
Indoor pool is another reason why window tinting is important because excessive glare is prevented. The issue of damage and too much heat is also addressed in rooms such as this where there are plenty of windows. It's also resistant to moisture and can easily be cleaned and maintained that's why it's perfect for indoor pools and spas.
Privacy where you need it
Everyone enjoys their own privacy but not at the expense of sufficient lighting. Privacy window tinting is ideal for the bedroom, office, bathroom, or windows that directly face the street. This way, you can have a clear view of what's happening outside while your privacy is protected from the inside.
Finally, tinting your windows can add a decorative touch to your home. With the right kind of tint you can make your windows classy and more extravagant at a cheaper price. Decorative window tints are now available with mural and ideal for picture windows to create a beautiful view.
A friendly reminder though, DIY jobs can be tempting but it's not a very good idea if you're doing this for the first time. Better hire professionals and observe how they do it from start to finish so you can do it just as good (or even better) when the time comes you need to do it yourself. After all, you don't want poorly tinted windows to mess up the look of your lovely home.
Author Bio:
Vitaliy is a home design expert, blogger and a contractor. You can find more about their services by visiting their website windowstrong.com and avail their free consultation.