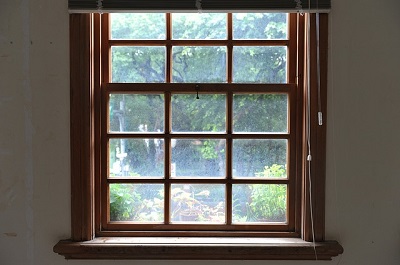 Nothing says "hi" better than beautifully crafted drapes on your equally beautiful windows. Having the perfect window treatment makes you feel like you're waking up in a luxurious manor. Decorating your window shouldn't be too much of a hassle! Don't worry, you don't have to resolve to window replacement. You can always settle for window repair or some awesome drapes. Here eight great tips on how to spruce up your windows:
1. What is it for?
Before you resolve to changing your drapes or replacing window sills, consider this: why do you want to do window treatments? Is it simply for style? Or do you want your home to be more insulated? Do you want privacy or you won't mind being seen? Think about your purpose first, then figure out your design. Then you should think about whether to pile up some drapes, change the sills or do window repair.
2. Light it up!
How much light do you want to enter your room? For bedrooms, it's always best to have a cool and shady light to make sure you get the most out of your beauty sleep. You can use sheer curtains in the living room for a beautiful light effect, and just shades for the kitchen, since they need the most natural light. The bathroom could do with artificial light and some nice roller shades. There are a lot of designs, texture and color that are available in the market which can suit all your lighting needs.
3. Sheer shades
Speaking of shades, you can always just use shades if you want to put more focus on your grand windows. There are lots of elegant designs for simple shades, and there are some low-cost ideas as well for decorating your window. Always consider the color theme of the room, and of course, your windows. You might want to consider window replacement if you'll be exposing them with just a cute layer of shade. Shades make the house look more open and cool, and they're perfect for those humid summer days.
4. Does length matter?
Apparently, it doesn't. At least, for window drapes they don't. Drape length is all a matter of personal preference. However, if you want some style ideas, it's always best to have drapes that touch the floor.
Don't have them dangle a few inches above the floor because it looks like the factory ran out of cloth.
Don't have them trailing and crumpling too much on the floor either, because people might trip on them. For formal places, you would notice they do this.
However, it's quite high maintenance so think it through. It's also not a good idea if you have a playful pet that likes to play with your curtain trails.
5. Texture and Color
Here is where you get to play around while decorating your window. It's always fun to play with curtain texture, color and print. But be extra careful and always consider the purpose of your drapes and the theme of your house and room.
If you want a warm, comfortable feel, go for earthy or dark dull colors of heavy silk or velvet. These are great insulators. If you want a casual, bright feel, go for billowy linen and crushed velvet. Pick cheery colors as well that would brighten up the room. A rule for prints: if you have furniture with patterns, stick with plain, solid curtains, and vice versa.
6. Shutters
Shutters are always a great idea if you want your home to give off that classic feel. Putting on shutters will require a little window repair, but it will be worth it once you see the results. People usually put shutters on bedroom windows to provide more shuteye, but you can also place them on the kitchen windows and the living room. Shutters never fail to boost the creativity and wow-factor of a room.
7. Glass Treatments
Don't like to focus on drapes? Change your window glass instead! Go for stained or marked glass on your windows. They go best with homes that have a lot of windows. Stained glass changes the mood of the room entirely so make sure you pick the design that suits your home best. Window replacement will be a piece of cake as a lot of DIY stained glass window installments are now available. However, it's still best to get a professional to do it.
8. Mix it up!
Lastly, if you can't make up your mind on what design you want, you can always mix up your window treatments! If you want to achieve a formal look, go for drapes and shades. If you want a more modern feel for your room, mix up the blinds and curtains.
There are no fixed rules in mixing up your window treatments so feel at ease to blend them up! As long as they still go with your room theme and color scheme, you're good to go.