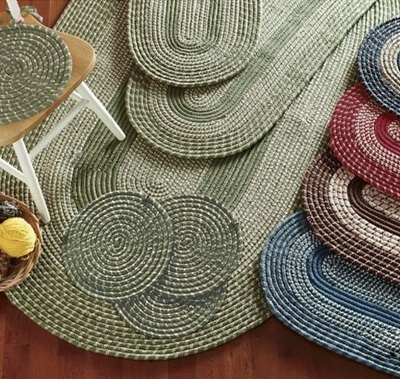 Sometimes taking small steps in changing our home's décor makes a huge difference. Your flooring makes a great choice when you want to spruce up your home to celebrate a new year, a new season or simply because you need to add a new splash of color or texture. You can take a section of the room or do something more extensive to change a room's flooring appearance, which is what makes it so appealing. You can make as large or small of a commitment as you can afford–in terms of time or budget–and receive huge dividends in changing the mood of a room.
Take a look at five unique ways you can switch up your indoor floor décor or even floor outdoor décor
1. Decorate Your Floor with a Planter. If you have an outer room or atrium that needs something to help bring it to life, consider adding an intricate and ornate planter, filled with a luscious fern. Maybe you can add two, with one on each side, that serves as a frond style opening to guests, making for an impressive entrance. You will brighten up the space by choosing light-colored planters while the air will feel lighter and livelier as the space is filled with oxygen-generating plants.If you want to add an outdoor planter, you will find that pretty much anything can serve the purpose and liven up a patio or screened-in back porch floor. From antique tricycles and old boats, you can fill these up with flowers and plants to create a breathtaking space that you will love.
2. Area Rugs are Ideal. Another way to add a splash of color and comfort to a room's flooring is to add a large, plush and ornate area rug. The level of commitment is low since you don't need to worry about installation, but the payoff is high since you can find ways to highlight your favorite furnishings or other decorations in a specific room. Area rugs work in both indoors and outdoor.
3. Smaller Rugs and Runners. Another commitment-free way to spruce up your floor space is to add small rugs or runners around your home that serve as pathways, leading to your favorite places. You can find various colors and fabrics to suit your fancies for each room with this option. It might sound like a mish-mash, but with your decorative eye, you can make this work and look fantastic. Runners also work great since they are seamless, but you need to make sure you have enough space for the length of the runner, so you don't have to angle it.
4. Changing the Material Issue. Maybe you want to buck the trend of hardwood floors in one part of your home. Add ceramic tile in place of hardwood in your mud room or add some black and white tiled flooring to a bathroom, with an accompanying bath mat, to turn the space into an art deco masterpiece.
5. Go Mosaic. Choose your kitchen, patio or front porch and lay down some gorgeous mosaic tile work. This material is easier to utilize in an outdoor space due to the texture and the fact you probably wouldn't want to spend a great deal of time without shoes walking on it.
+Paul Reichman supplies affordable prices making decorating your home room by room as easy as clicking HERE