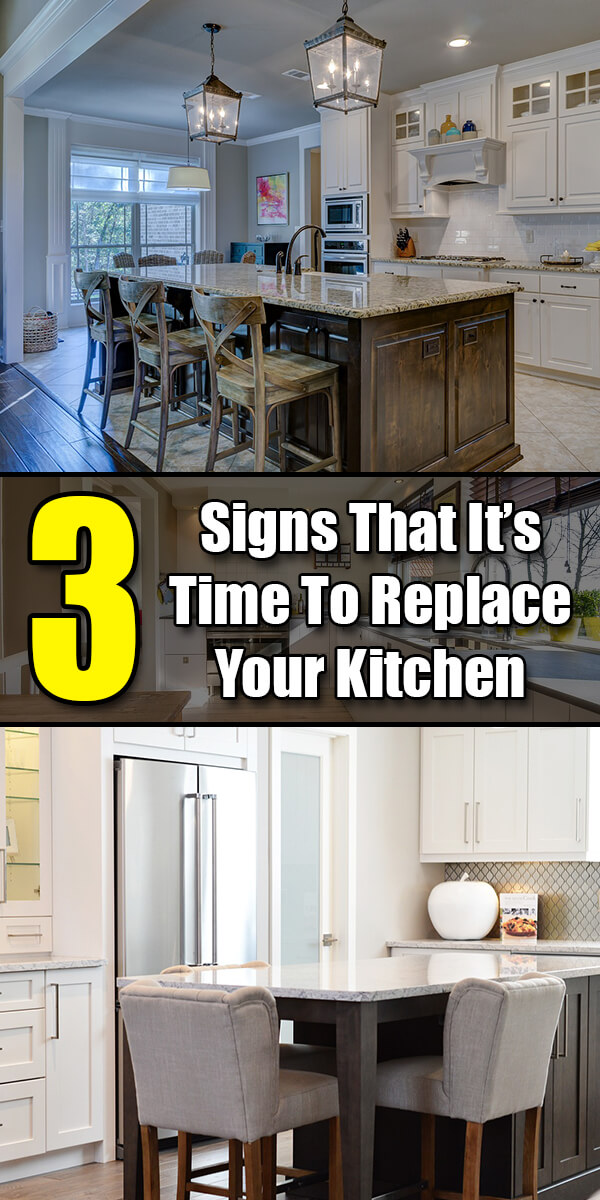 Replacing the kitchen is often a project that gets put off and put off, largely due to the fact that it is not an easy undertaking. Not only is it an expensive project, but it is also rather disruptive, as being without a kitchen while work goes on means your whole daily routine is thrown out of whack.
But there comes a time when you can no longer ignore your kitchen if it needs a refurbished, and the takeaways and meals out you'll need to resort to during the period of time that your home becomes a building site will be well worth having a kitchen you really love by the end of it all.
With that in mind, we thought we'd touch upon a few ways you can tell that your kitchen really does need replacing. Read on for three signs that time is now!
It looks really dated
Kitchens have come a long way over the years, and what was once top of the range may look a little bit dated and tired now that trends have moved on, appliances have become more sophisticated, and your own personal tastes have changed.
Perhaps you have just moved into a new property and the previous owners had not refreshed the kitchen for years, or maybe you've been living in the property for a long time and it's time for an upgrade.
One of the main reasons people choose to replace their kitchens is, rather unsurprisingly, the fact that they no longer look good. The kitchen should be a space that you enjoy spending time in, so if this is not the case then something needs to be done. A modern, stylish kitchen can also add value to your home!
It no longer suits your needs
A kitchen needs to be efficient, so if yours no isn't functional any longer you may find spending time cooking rather frustrating. There are plenty of reasons for people outgrowing their kitchens, whether that is down to a growing family or just different requirements for the space.
We spoke to Lakeland Kitchens who told us "making sure that your kitchen is designed to enable you to do everything you want in it will make a really big difference to your day to day life, so if you find yourself wishing you had the space to entertain guests or cook with your partner it may be time to rethink your current setup."
Even if you have a small space, there is so much that can be done these days in terms of clever storage solutions that make great use of space and allow you to use the room efficiently. This roundup from Forbes gives some examples of unique storage solutions to give you an idea of what is possible!
Wear and tear
Another fairly important sign that your kitchen is due a makeover is any damage that may have been done over the years. In particular, you should keep an eye out for signs of water damage, as even a small leak could have serious consequences.
Water damage can cause your kitchen to grow mold, which is not great for your health, particularly if you suffer from asthma. It can cause bad odors, which is the last thing you want in a space where you are preparing or eating food!
Other wear and tear or broken items may be a safety concern as well as an eye-sore, particularly if you have young children or pets.