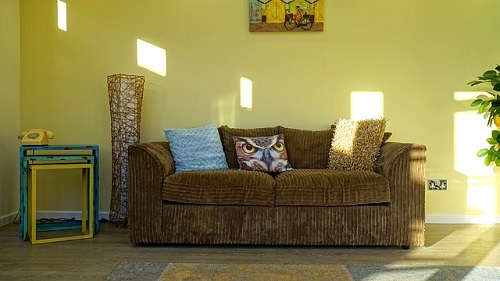 If you need ideas for your furniture makeover, consider slipcovers for your sofa. Slipcovers allow you to change the vibe of your living room without buying new furniture. They also protect your sofa from spills, pet hair and dirty paws. The best part is you can find slipcovers for your sofa, loveseat and recliner, which is great for dressing up your entire living room set.
When shopping for your makeover, you want to look into made to measure sofa covers. This way, you know the slipcover is going to fit over your sofa. Of course, you want to order your slipcovers from only the best brands online. You can find your custom fitted couch covers by shopping with the following brands.
Coverissimo Custom Made Sofa Covers
Coverissimo offers custom slipcovers at a price you can afford. The covers are customized to fit traditional, loveseat, sectional, armless and futon sofas, as well as your ottoman, armchairs and dining chairs. You can start by sending the company a photograph of your sofa or other furniture. They respond with a quote within a few hours, and you can choose to accept the quote. If you accept it, the company sends you an order form so you can fill in the necessary details and place your order. Your made to measure sofa covers arrive within 15 business days. The company uses a non-stretch fabric to create an attractive but functional slipcover for your sofa and other furniture.
Slipcovershop.com Collection

Slipcovershop makes it easy to price and order your custom slipcover. All you have to do is click on your desired pattern and select the details from the drop-down menu. You are shown the price after you select the details, including the number of covers you wish to order. If you are satisfied with the details and price, click the button to place your order. The company offers custom fitted couch covers for everything ranging from an upholstered sofa to a loveseat, as well as arms and cushions of different styles. Your slipcovers are customized and shipped within a week. You can also order ready-made slipcovers for your furniture and cushions, but customized slipcovers are ideal for any furniture makeover.
Needle & Shears Custom Decor
Needle & Shears Custom Decor is another place to order made to measure sofa covers at an affordable price. The slipcovers are customized to fit sofas of different sizes and styles. Start by choosing the fabric and style of your slipcover, which includes a zippered closure, gathered skirt and inverted pleat. Once you place an order, the company responds by asking you to send photographs and measurements of your sofa. In addition to sofa slipcovers, you can also order slipcovers for your ottoman, pillows, cushions and armchairs. The best part is the fabrics are child, pet and fade resistant to ensure durability.
The brands on this list work hard to ensure you are receiving a high-quality, well-fitting slipcover. When you order custom fitted couch covers, you are sure to be happy with your furniture makeover.