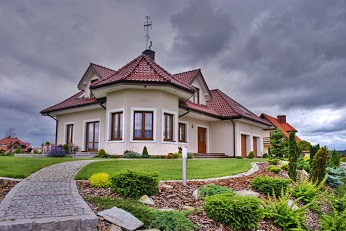 Planning to sell your house? Are you afraid of not being able to sell it in a good price? Do you still have those doubts at the back of your mind and say, "this ain't gonna work"? If your answer to these questions is yes, then you got your self a problem. Thankfully, I know exactly what to do.
In this article, I would like to share with you 5 things you should do before inviting someone to look at your house. Selling a real estate property can be difficult if you don't have what do the necessary preparation. Read the following to make your offer irresistible for your any potential buyers.
1. Make the necessary repairs in front of your house
Your buyers will not purchase your house if they won't even want to get into your house. The façade of your house speaks volumes about who you are and what your house in the inside. You need to make sure that your house is very inviting. This can be achieved by repairing sagging screen doors, mowing your front yard, improving your mailbox, and doing essential repairs.
2. Improve your roof
Overtime, your roofing might be out of touch. It has served you very well and it comes with cost. Look at your roof and see there is any missing shingle and even hanging gutters. This can send a bad signal to your buyer if left unrepaired. Climb up to your roof and remove leaves, branches, and other debris that might have accumulated their over the years. Remove moss and other signs of neglect.
3. Consider repainting
Nothing beats painting when it comes to giving your house a new look. Repainting may cost you a considerable amount of money, but this is just for a while as you will have better right to increase the selling price of your house. In addition to repainting, you need to patch nail holes and other scratches or damages on the walls. The smoother your walls are the better.
4. Freshen up the air
Make sure that your house does not just look good, but it should also smell good. Do not try to hide any smell. Instead, make every effort to remove foul odors. If your buyer smells the slightest bad odor while just to hide that awful smell, they will become suspicious and this might promote distrust. Advice any smoker in your house to smoke outside, vent off smoke from your cooking, remove smelly things or substances and do whatever it takes to make your house smell better.
5. Beautify your backyard
Now that you're done with your house's façade, you need to beautify your backyard. It is time to rake those dry leaves, remove unwanted weeds and grasses, level the ground, and others. Make sure that you dry your backyard and make it free from puddle of mud as this is so unsightly for visitors.
These are just some of the things that you need to remember before selling your house. Of course, it is obvious that you need to clean your house as much as possible. Remove clutters, trash, and unnecessary stuff. This will give your house a fresh and clean look. Be hospitable and provide a little snack to your guests. I am sure they will appreciate you going the extra mile.
Author Bio:
Morton Karrie is a freelance writer with over 3 years experience in writing, editing and researching in the field of construction. She graduated Construction Management last 2009 and started her career as feature writer at company magazine before becoming a freelance writer for numerous magazines and websites including National Construction Magazine, EDC Magazine, and Federal Construction.